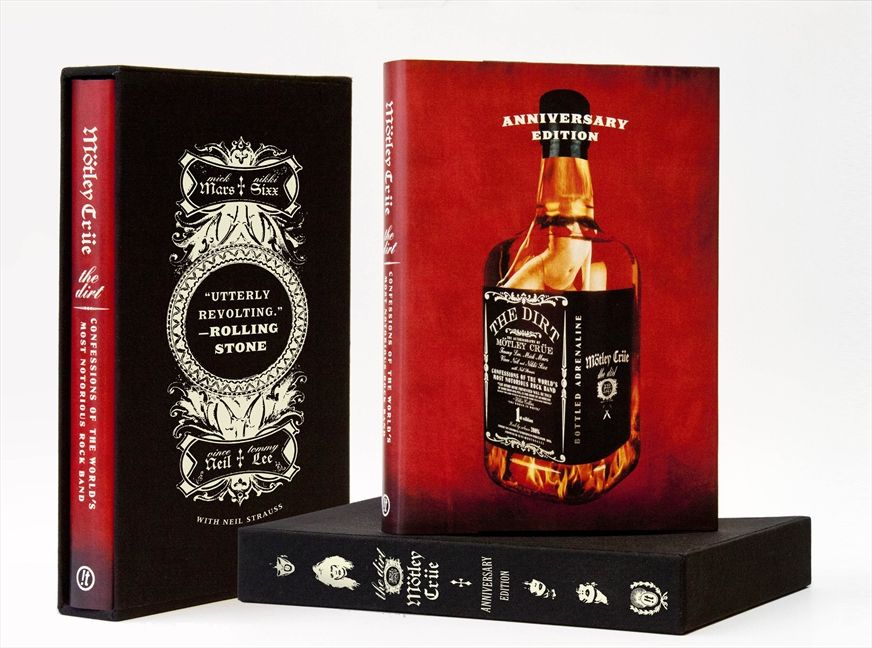 FOR DECADES THE "GOLD STANDARD" FOR ROCK TELL-ALL BOOKS WAS Stephen Davis's Hammer of the Gods: The Led Zeppelin Saga, perhaps followed by Jerry Hopkins and Danny Sugerman's No One Here Gets Out Alive, the biography of Jim Morrison and The Doors and Albert Goldman's Elvis.
Led Zeppelin
Though disputed by the band upon its release in 1985 as a catalogue of lies, the book's salacious details still dovetails with nearly every biography of the band. And "urban legend."
American music journalist Davis did travel with the band on a 1975 North American tour, writing a cover story for Rolling Stone magazine. (This account has been expanded for the terrific book, LZ-'75: The Lost Chronicles of Led Zeppelin's American Tour.)
The Doors
One of the first truly popular rock bios, coinciding with the band's  truly remarkable posthumous return to popularity–even if their iconic lead singer had been dead for almost a decade:
It actually set the template for Hammer of the Gods: hook up a journalist(Jerry Hopkins in this case) who has interviewed a central member of the group in question(Hopkins with Morrison shortly before his death) with someone who legitimately had close ties to the band in question(Danny Sugerman had managed The Doors). Thus you can combine journalistic integrity and research with salacious recollections.
The first rock bio I ever purchased(with allowance money) and read. And reread. And reread. And reread. It's still a classic. There's still no better introduction to The Doors and Jim Morrison–in 40 years.
Elvis
Of the three Albert Goldman's bio is the most hated. And the most addictive. A muckraking classic in which the late biographer desecrates Elvis' memory let alone his grave with a malicious glee which matched the subject's famous sneer. Goldman did not pretend to any objectivity. He genuinely seemed to loathe Elvis: his background, the person, the singer, the images, his status, his fandom. And so he proceeded to do a hatchet job almost unparalleled–not just among the cottage industry of the Presley biography–then as well as now.
Until the Netflix bio appeared on my radar I had happily avoided the book for nearly 20 years. I had been content to never read the ribald memoirs of a group I had not thought of since their Eighties heyday and their Nineties comeback(with all four original members). Hadn't this stuff been covered way back then, when the hedonistic lifestyle sure to be described in such pages was a lot more celebrated, subject to very little scrutiny? I had remembered enough of their coverage in the pages of Rolling Stone and Spin, plus they had not only been MTV bad boy darlings but proto-reality stars as well. Mötley Crüe garnered as much or more press coverage as their peers, maybe even more than Guns n' Roses.
I never looked down on Mötley Crüe. I like metal–hell, I like "hair metal." I listened to their early music(I might have owned a cassette or two), watched their videos, read about them. Liked their singles. They just never inspired in me a consuming passion making their music and/or image indispensably pleasurable. In other words casually liking a band is not enough to inspire fandom. Mötley Crüe never ignited the same type of furnace within me which has kept me obsessed with Zeppelin, The Stones, Television, The Smiths–or Guns 'n Roses long past their heydays.
So did nostalgia pique my interest? My scorching disgust with what has befallen (commercial) rock music since this century? Boredom? Who knows, who cares. I decided I had to read the book first before I watched the film.
A wise decision. The Dirt is as rollicking a book as I have ever read about and from rock stars. Easily devourable in one marathon setting, or enjoyable over a prolonged period, the collective memoir is more than just the prerequisites of a book about rock stars, more than just sex, drugs and rock 'n' roll. All three things are fully accounted for, yet, surprisingly or not, The Dirt has much more.
"The story here presented will be told by more than one pen, as the story of an offense against the laws is told in court by more than one witness."

-Wilkie Collins, "The Woman in White"
That's a brilliant quote, presumably from the literary wrangler Neil Strauss, who corralled all four members of Mötley Crüe  to provide their own oral testimony. Strauss; a former music critic for The New York Times, has embarked upon a career since leaving the Grey Old Lady notorious in its own right. He may be the closest thing to the "next" Hunter S. Thompson of anyone writing today. And while The Dirt isn't quite Thompson embedding himself with the Hell's Angels at their populist peak, this is a book from an author no longer afraid of moral censure. How rock 'n' roll is that?
Mötley Crüe were always presented as rock archetypes: Vince Neil, heart throb lead singer; bassist Nikki Sixx, the Johnny Thunders/Keith Richards-type; flashy drummer Tommy Lee, an American Keith Moon and older, weirdo guitarist Mick Mars. While The Dirt doesn't completely dispense with these ascribed tropes, the soul of the book is using their own words to humanize all of them.
No matter what you might think you already know about certain rock stars and their Dionysian excesses, The Dirt refreshes the template. Those of us old enough to remember the band's halcyon days may be surprised with what we have forgotten. And those who became fascinated with them after the Netflix film will be rewarded with unexpected depth and perspective.
Backstories are essential for all of us. Strauss's decision to implore the guys to recall their lives in detail before the formation of the band isn't some Oprah Winfrey parlour trick to unleash the water works, for a quartet of supposedly macho men to counter their images. Nor in his hands is it cheap Freudian-isms. Carefully sculpted and arranged, four memorable arcs emerge, unified by serious childhood pain and dysfunction. Nothing excuses how they behaved or did not behave as men, yet the psychology for understanding their adult actions is not ignored.
I remembered so many photos of Neil strutting around with trophy wives and girlfriends, nearly always blonde and so often porn stars, video vixens and Playboy Playmates. Yet to my shameful astonishment I had completely forgotten the drunken beer run which led to a disastrous car crash, killing Hanoi Rocks drummer "Razzle," aka Nicholas Charles Dingley and causing serious injuries including brain damage to passengers in another car. Neil had been behind the wheel. MTV had been the social media of its era, but the story attracted media attention from beyond its purloined view. Jogged by the book I can remember the coverage, including of Neil being photographed handcuffed at the scene of the carnage and of his subsequent demonetization when he later served only 20 days in L.A. County jail, and was alleged to have settled out of court with the victims and their families. Neil was only briefly a pariah, even when the media recounted his struggles with sobriety for years to come.
Lee and Sixx were as high in profile as Neil, especially the former. (Marry a wholesome, beautiful TV star then a Playboy Playmate of the Year even more famous and then have one of your private sex tapes stolen and leaked to the Internet before such occurrences became de rigeur is guaranteed to increase your fame quotient.)
Since the true formation of the rock band beginning of course with The Beatles, stellar bands are said to have one member who is the "brains" of the operation(say Paul McCartney, Mick Jagger and Pete Townshend) and another member recognized as the band's heart or emotion(John Lennon, Keith Richards and Roger Daltrey, respectively)
.
With Mötley Crüe it's debatable about who has been the "brains," but not about its MVP. Arguably Sixx looked the coolest, the most rock 'n' roll. Visually he had a charisma shared by similar figures like Thunders and Richards, or Paul Simonon. He too dated and married celebrities, and his other vices were well-known during the band's heyday. (Sixx's own memoir is simply called (The Heroin Diaires.)
All of that is covered in The Dirt, but the more engaging storyline is his domestic backdrop. It's thoroughly absorbing, beyond Hollywood melodrama, an anchor inside an ocean of debauchery. It tugs at your heart strings and causes you to re-evaluate what you thought you knew of him.
Yet the more surprising attachment you may have to the book is the plight of one Mick Mars. I don't think I have ever read a portrait of a rock star quite like his. There are plenty of magazine articles, plenty of books about rock stars and other celebrities who were outcasts. But I fail to recall one in which the protagonist truly remained an outcast even after acquiring wealth, fame and prestige.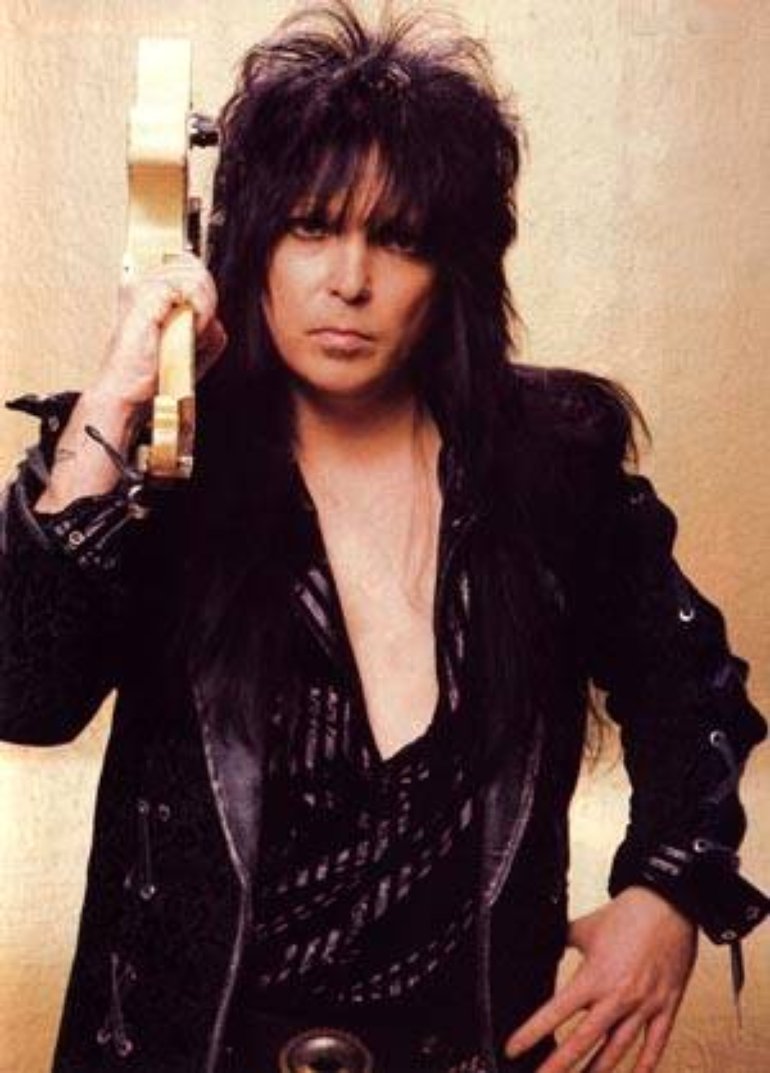 Cursed with a life-long, painful spinal affliction,  and a psychology just as damaged, Mars has been a literal punching bag for ex-wives and girlfriends and a verbal one for his younger bandmates(Mars is almost a generation older than Nikki Sixx, for example). Mars's portrait throughout The Dirt does draw pity–or even exasperation. Yet it's also a refreshing character study, touchingly human. Some people will never be able to defend themselves from other people no matter the circumstances. And Mars recognizes it.
The Dirt is often a very funny book. The boys still know how to hurl zings at one another, festering snipes not dissoluble by time nor maturity. Not surprisingly Mars's chapters are the oddest: shorter, more emotionally terse, solitary and charmingly eccentric, the ramblings of a true eccentric. He's always thinking about UFOs, ghosts, bigfoots and any other non-sequitur his tongue can utter. Otherwise the humor is sophomoric, on the level with gangster movies. It's at the emotional level of men who grow up together in all male environments( armed forces, gangs, mafias, professional athletes, etc), who regard themselves as brothers, but always remind you that Caine and Abel were once brothers as well.