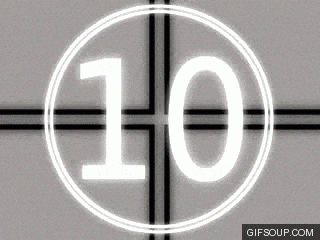 And He said to them, "I saw Satan fall like lightning from heaven."

Luke 10:18(The New King James Version)
1.LIL NAS X.
Perfectly in time for Easter two intertwined blasphemies from Lil Nas X (and Nike). Why has "Satanism "been trending for nearly two weeks? Thanks to the talentless "artist" Lil Nas X. I loathed "Old Town Road." And I loathed the agenda promotion of Lil Nas X, practically enshrining him as a 21st century avatar. The endless promotion of him for being Black and gay and supposedly cutting edge. I loathed how he desecrated the proud, hidden tradition of the Black American cowboy. Even before the introduction of the "Satan" shoes he made my skin crawl. As always if God doesn't exist then why are all of these pop artists so obsessed with Christianity and being antichristian? Why are all their videos and photo shoots littered with explicit references to Satanism and blasphemy? And if religion is so foul why don't all these daring "artists" like Lil Vert and Lil Nas X taking similar shots at Islam? (Maybe because they realistically fear becoming the next Salmaan Rushdie?) Expect more and more of this from now until the end of time. Soon celebrities will openly be worshipping Satan–and explicitly encouraging their gullible fans to do the same. Lil Nas X was always a despicable virus. It's comforting that there has been some real pushback, alas not enough of it. Lil Nas X can push Satan all he wants, just as one day God will surely be pushing him into a special spot in Hell for him if he doesn't repent.
2.MALCOLM CECIL(1937-2021).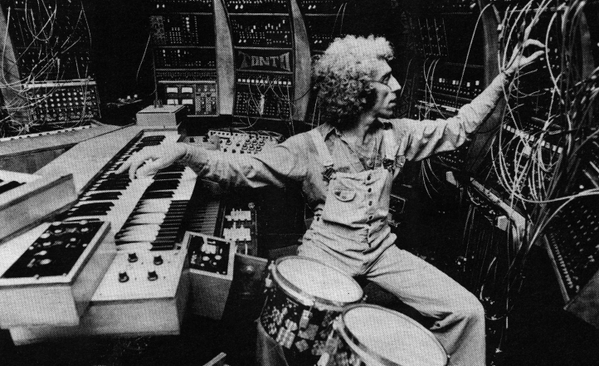 Synth pioneer, programmer and producer. Though he's best known(and revered) for technically assisting Stevie Wonder during his golden run of studio recordings in the Seventies, he's one of the key original pioneers of synthesizer creation, along with Bob Moog, his friend and technological collaborator. Though the TONTO(The Original New Timbral Orchestra) never rolled off the mainstream tongue the way Moog did, his prominence cannot be lessened. He's one of the grandfathers of electronic instruments and music as these videos attest. Rest in peace.
3.YAPHET KOTO(1939-2021).
Actor, presence. A great actor who always made an impression. Koto began in the theater then modulated into film and television acting, not that any of those mediums really knew what to do with someone who simply scared so many people through no fault of his own. Try being a tall, "imposing," muscular dark-skinned Black man in 1969, or 1979, or 2019. Of African, Caribbean and Latin American descent, he seemed to embody all of the African diaspora just by existing. Whether he was portraying a villain or a crew member on a space ship, Koto's physical presence was overwhelming. Yet his strength as an actor was to entice the viewer to see him as something more than a stereotype or trope. His best performance was in the critically-acclaimed but never popular NBC crime drama Homicide: Life on the Streets. A thousand times better and deeper than its era rival, the vastly overrated NYPD Blue, Homicide was too far ahead of its time. If it  had only aired on cable closer to the launch of The Sopranos and The Wire, the hosannas for Koto would be even more deafening.
LEGAL DISCLAIMER:
The image above is a direct link to Amazon.com. This website is a probationary member of the Amazon Affiliate program. Clinking on the link above and making any purchase on Amazon.com of any item during a limited time period benefits this website with a small commission. But the viewer of the website is under no legal nor ethical obligation to do so.
4.JESSICA WALTER(1941-2021), actor.
Whether in comedy or drama for the last few decades no one seemed to portray the beautiful-often-oblivious WASP female with more panache than Walter. No one was better with a sharp look–and an even sharper tongue. For many an appreciation of her begins with Arrested Development. For others of us we trace an awareness of Walter to her nearly star-making turn in Clint Eastwood's Play Misty for Me(1971), his debut as a director. She will be missed.
5.BUNNY WAILER(-2021)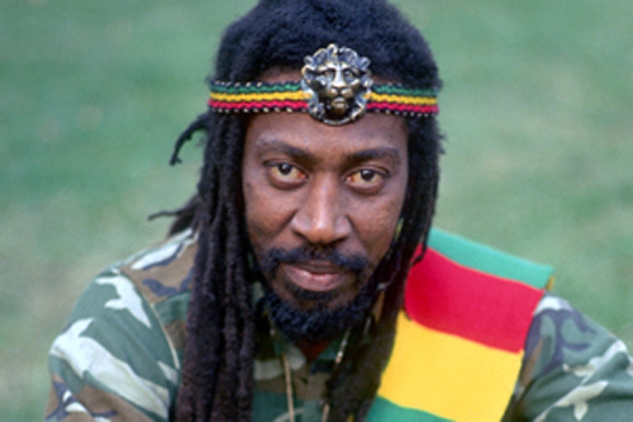 Singer and musician. Justifiable reggae legend. The last surviving member of The Wailers. He outlived Peter Tosh, and of course Bob Marley. Marley's shadow cloaked his accomplishment during Wailer's life, so it with a bittersweet realization that only in death will his work be assessed fully. Rest in peace.
6.PAUL JACKSON(1947-2021), bassist, composer and educator.
Straddled the line between pure funk, jazz and anything else he wanted to lay down. In honor of that groove cue "Vein Melter" from Herbie Hancock's defining fusion album, Head Hunters:
And "God Made Me Funky,"  which later became one of the classic samples from the golden age of hip hop:
7.BIRD SONG. I hope where you live you're hearing what I'm hearing daily. There are other signs of Spring–tree leaves budding, perennials like tulips and daffodils peaking out from the ground, extremes of weather and temperature. The arias of songbirds is most welcome. Even the staccato drum solos of the woodpecker is a treat these days. Nothing pollutes our ears more than the constant atonal bleatings of human beings, from all manner of idiotic blather, from hateful words to rap "music." But bird song is literally mynnah from heaven. No wonder Olivier Messien was so crazy about it.
8.DOCUMENTARY TRAILER: TINA(2021).
I'm ambivalent about whether to see this or not. On the one hand the concert scenes in the HBO trailer are electrifying momentos of her talent and craft. There's a revelatory moment of a past interview, during her solo glory career, where she explicitly states that her goal was to be a Black female rock star who could sell out the same venues as The Rolling Stones. She was that, but as so often in her life and career Tina Turner was misunderstood. The idea of comparing Beyonce to Tina Turner is superficial at best, and disrespectful to Turner at worse. Beyonce may be many things bur rock 'n' roll she most definitely is not. Turner is; she has been that link modulating rhythm and blues to rock and roll then rock. And she must be recognized for her accomplishments. Race obscures so much that it makes those who are viewed solely through a race prism as invisible as Ralph Ellison's protagonist. But for the love of God I can't take any more of Turner's back story. I know it's important and essential to her biography, but everyone has their limits. I had enough of it during her "comeback," but my threshold has been surpassed.
9.FOR EASTER: MARTIN SCORSESE'S THE LAST TEMPTION OF CHRIST.
The Ten Commandments are back in movie theaters for a limited run, a return to "normal." I'd rather stay home and stream Scorsese's misunderstood gem from his own "wildnerness" years. Unfairly driven from wide-spread distribution upon its original release and still somewhat neglected in terms of critical study, The Last Temptation of Christ is quintessential Martin Scorsese. It's a fascinating companion piece to Raging Bull.
LEGAL DISCLAIMER:
The image above is a direct link to Amazon.com. This website is a probationary member of the Amazon Affiliate program. Clinking on the link above and making any purchase on Amazon.com of any item during a limited time period benefits this website with a small commission. But the viewer of the website is under no legal nor ethical obligation to do so.
10.FOR EASTER: MAVIS STAPLES & LUCKY PETERSON, "WERE YOU THERE WHEN THEY CRUCIFIED MY LORD"(hymnal).
Jesus died for everyone's sins, whether they like it or not. Sorry Patti Smith or Lil Nas X. There's nothing you can do about it, whether you are devout or an atheist. He was born, He was crucified. He died. He was resurrected. He ascended to Heaven and vowed to one day to return and rule in Jerusalem for one thousand years. The wicked appear to triumph, the righteous are mocked. Yet Jesus counseled His followers to expect such derision. Why? Because they first hated Him. Every Easter is a reminder of our lot in life and of our joy. Lil Nas X's Satan sneakers are leading him on the road to Hell, where he will join his true father,  whereas we march with our bare feet slowly to Heaven to be with ours. Once the Devil has been sentenced to Hell he will never escape it. Our Lord was sentenced to death, died and overcame it for eternal life. The Devil is a Lie and literally a dead end. Jesus Christ is the Truth and the Resurrection. Heaven or Hell, the choice is always yours. Happy Easter.