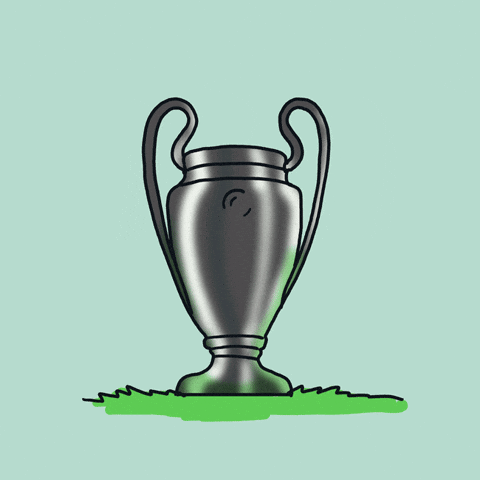 MY MIDLIFE CRISIS INCLUDES HAVING A SUDDEN OBSESSION WITH EUROPEAN "FOOTBALL." MAY GOD have mercy on us all. During this last week I have been far more focused upon the official winding down of European football(especially England's Premier League) than anything in American pop culture. And it wasn't even close. These are the rambling missives of someone deeply smitten but still trying to figure things out.
(1)
THE 2021 UEFA EUROPA LEAGUE CUP FINAL, PENALTY SHOOTOUT VILLAREAL VS. MANCHESTER UNITED.
Regulation and the first two overtime periods were decidedly ho-hum. It seemed like the considerable underdogs from La Liga, a team that is no Real Madrid no Barcelona, would never advance the ball past midfield. And it promised the financial overlord of a club from the English Premier league(one of the richest clubs in all of sports) would continue its subtle fall from grace. (In recent years they've been supplanted at the top of the pyramid by the likes of Liverpool, Chelsea and god forbid their treble rivals, Manchester City.) Their roster has all of the supposed stars like Paul Pogba(who if not for his French World Cup victory would get crushed even more by the fans and media, because most of us have yet to see any of his alleged brilliance since moving to the Premier League); who to me is as vastly overrated as another uninspiring narcissist flamingo, Neymar. And Marcus Rashford, frequently ridiculed and racially abused across social media. Rashford certainly should not be subject to the latter, but he never ever looks like the best player on the pitch which he was once promoted to be. And whether he was injured or not, his performance was as listless as I have ever seen from so hyped a star. 
But the shootout! The shootout was everything a casual soccer fan like me could hope for(and maybe the ardent aficionado as well). It was all offense until the very last penalty. Even though no one seemed likely to miss as both teams appeared to score at will, because of what was at stake, it unfolded with the greatest of tension and drama. Exactly who would miss first made viewing equally thrilling and unbearable. One of the announcers correctly and eerily predicted it would come down to a matchup of the two goaltenders, who were the only positional players left who had not attempted a kick. Rational assumption, yes, but it hit dullard me like the greatest of epiphanies.
And damn if it didn't end with the most unlikely of scenarios: goalie vs. goalie to decide a cup final. This a week after Liverpool's star crossed goalie Alisson made only the sixth goal from a man at his position in Premier league history, which I watched live and was shouting about like a maniac afterwards. His header sealed the game!
Who knows a goalie's misery but a goalie? Their worth to the public is strictly binary: hero or scapegoat. This is why in both hockey and football/soccer the opposing goalies always hug it out at the end of a playoff series. 
In this sudden death where the goalies seemed incapable of stopping any kick less from ineptitude than a dual show of functional offensive mastery, it concluded with all one goalie needing to stop the player he was most likely to stop—the other goalie. 
Predictably Twitter reveled in Villareal's sweet triumph worthy of a David, but much more preferred insulting the fallen Goliath known as ManU. There were instant hashtags about firing their manger Ole Gunnar Solskjaer;  who may have taken over for the fired José Mário dos Santos Mourinho Félix; a head man often more famous–and infamous– than his players, who received some of the "respect" he's always coveted, when the two men's records at ManU were compared. (Mourinho is a contentious figure, yet he'll be the first one to rightfully tell you how great he's been[for most of his career].) The presence of Sir Alex Ferguson., the greatest manger in Manchester United history in the stands only made things worse for poor Ole, while the ghosts of   Cristiano Renaldo and David Beckham only made Pogba and Rashford even more liliputian by comparison. 
2. 2021 UEFA CHAMPIONS LEAGUE FINAL: MANCHESTER CITY FC VS. CHELSEA FC
For starters in comparison the game itself was more interesting than regulation in the Europa Cup. American anti soccer sports fans decry a 1-0 soccer game with venom, but sometimes that's a farcical response. 
No, goals were not plentiful but it was as dramatic a football game as I have seen this season because of the one-sided defense. Supposed underdog Chelsea completely manhandled English premier league champion Manchester City in ways which seemed to sap them of their very manhood. The most obvious spotlight was defender Reece James dominating his matchup of Manchester City's declining star Raheem Sterling in his unexpected start. As with the best offensive players in football he has a magnetic attraction to the ball which is uncanny. This is true of every striker and midfielder you have ever heard of. 
But James nullified those gifts which made him a star. Sterling was exasperated at every turn, complaining frequently to the officials about illegal contact. Twitter said otherwise, hailing James for the way he bodied the much more hyped Sterling. 
As with Manchester United's debatable star Marcus Rashford, Sterling is one of the more despised of English footballers. Twitter lit up with vitriol towards him as soon as he was included in the lineup(he was played sparingly during the recent Premier league season and is frequently mentioned as a transfer possibility).
Some of the social media abuse was typically racist, but a great majority of it is not. Check the Twitter feed. There are as many Blacks as whites taking shots at Sterling, including many Africans who take a visceral delight in debasing him, for reasons I'm still sussing out. 
Twitter of course is a very snark medium, and I would agree with anyone who feels that the whole of social media has mostly debased civilization more than it has enhanced our collective being. But the racial abuse has always been out of hand. Not one of those white cowards would fare better than Sterling (or Rashford or any other Black player they single out) on the pitch. And it wouldn't even be close. I have an irrational dislike of Sterling and have never found him compelling, yet I know he's still one of the world's best and infinitely better at what he does for a living than Twitter jockeys who hide behind their handles and dispense hate. They wouldn't have the guts to confront Sterling(or Rashford) on one of the many streets of England because for nearly all of them if they surely did they would get their white ass whupped like never before. And it wouldn't be a far fight. Compelling but never fair.
The backstories overshadowed the competition. More than messaging England's ego of having two of its teams vie against one another  for only the third time in order to be declared the best club in Europe, more than a limited number of fans being allowed to attend fixtures, were multiple backlinks to the Manchester City storylines. 
Chief among them was their savior manager Pep Guardiola.; who has a dual reputation. One, that he is one of the great managers of all time, yet, two, he has a record of absolute futility in the Champions cup finals because of his penchant for "overthinking" his lineups. During the showdown the former was less on display than the abundancy of the latter.
Strangely the storyline which had no appeal to me, making me a contrarian among American fans was the first appearance by an American born player in a Champions Cup final. That of course would be Christian Pulisic; whom the American press treats as if he were the second coming of Lionel Messi or Renaldo. I understand and applaud the significance of his accomplishment at such a young age(22), but he's so far a benchwarmer and his personality and play is as bland as vanilla.
There are more exciting stars to watch, established as well as promising, and my eyes are more turned towards them. If only the 2021-2022 season would start up….