I'VE RAVED ABOUT THE continuing series Dark Side of the Ring on at least two occasions. Now make it a third.
"In the Shadow Of Grizzly Smith" (s03,e06) might be the finest episode I have ever seen. 
It's not the first episode to address any of the following themes: a truly dysfunctional family background for a wrestler; a multi-generational pro-wrestling family; drug abuse; alcohol abuse; rape and sexual abuse; violent fathers; absent fathers; murder; incest. 
Yet "In the Shadow of Grizzly Smith" is a more electrifying program than nearly anything which preceded it. It's a riveting hour of material which pins your ears back as it reveals a true American horror story. 
If it was common knowledge that Jake "The Snake" Roberts was the oldest sibling of a wrestling family then I clearly missed out on the revelation until the premiere of this episode. Even if Jake had never been one of my favorite characters/performers that I didn't know this essential bit of information stuns me. 
Pro-wrestling not only abounds in nepotism but it has always celebrated familial connections. Whether it's been Charlotte Flair, Randy Owen, Ramon Reigns or The Rock, when a new wrestler emerges on the scene with a certain background pedigree, those blood bonds are nearly always evoked. Or a young wrestler denying his/her familial predecessor becomes part of the "work." (I'm thinking of the fabulous storylines involving "Brian Christopher" aka "Grand Master Sexay," the now deceased son of Jerry "The King Lawler," WWE Hall of Famer and the god of the Mid-South wrestling territory. Though it was known by wrestling fans who were the opposites of a "mark" that the newcomer heel Brian Christopher was really the son of Lawler; who secretly co-owned the Memphis promotion with which both made their names, the truth was only revealed during an electrifying "work" which targeted both father and son in truly uncomfortable though factual ways. A wrestler referenced a real event in Jerry Lawyer's life which could have destroyed his career for good. As far as I'm concerned it's unintentionally the greatest work/shoot of all time. Bar none.)
Unlike the Harts or the Gagnes or the Ortons, the Smiths all wrestled under different names, even in the same promotions. The patriarch was Grizzly Smith. His sons were known as Jake "The Snake" Roberts and Sam Houston. His daughter as "Rockin' Robin." None of them mentioned their family ties. Again, this is beyond unusual.
I was unfamiliar with the careers of Grizzly Smith and Sam Houston and only vaguely recall Rockin' Robin's. Sam Houston's tenure(1987-1991) in the World Wrestling Federation was during a period in which I stopped watching pro wrestling all together.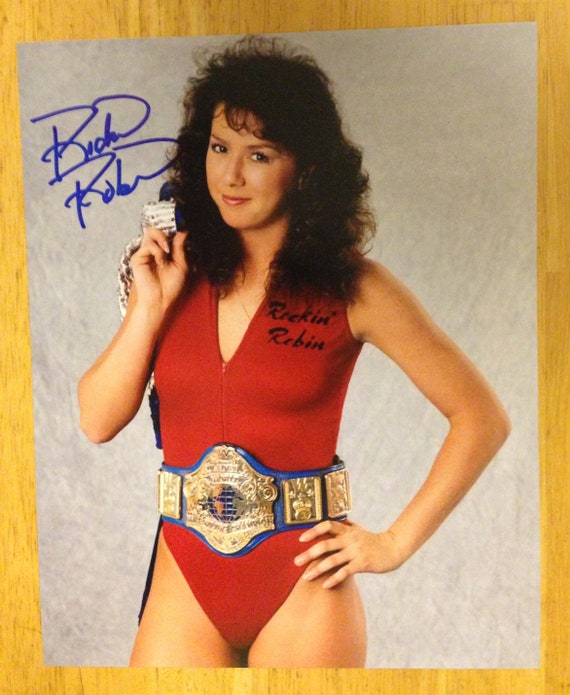 By far A Smith aka Jake "The Snake" had the most illustrious career of his family, which continues to this date(thankfully not as "talent," but as a heel manager). It stretched over decades, territories, companies, even changes in styles of wrestling. Considering what is exposed in the episode it would be a demeaning insult to call "Jake"/Smith a "survivor" especially as it relates to his sister, though he too was a victim of physical, emotional, mental and even sexual abuse. Perhaps the better adverb is "endured." His career was beyond tumultuous, his lows so low that he even became a punchline on and off air for self destruction and depravity. Indeed I only knew Jake "The Snake" as a mocked figure, having never seen him during his more halcyon days. During an ill-conceived return the WWE he had a lukewarm feud with his old rival, Jerry "The King" Lawyer which diminished both legends even further. The WWE shamelessly had King mouth a re-summary of Jakes' foibles, introducing such details to a whole new audience. Of course this is always how wrestling has operated, yet this storyline appeared to be even more malicious(and pointless) as usual. Lawyer; basically a color analyst by this juncture, delivered his lines as vituperative as a snake. However because Smith appeared to be under the influence of drugs though he denied it on air, the battle and "heat" was one-sided. It was like watching a snake strike a chick over and over. Jake offered no resistance beside his usual bag of snakes, whose appearance was even more hoary. It was cringe-worthy television, an immediate fast forward with the DVR.
It is both shocking and maddening that of all the episodes demanding a two part exploration, "In the Shadow of Grizzly Smith" has been excluded from final consideration. 
It would not have been totally sensationalistic for one entire episode to be devoted to Grizzly Smith's alleged crimes against humanity. It is not that his surviving family's accusations are not sufficient. But since the episode adamantly indicts Grizzly Smith of pedophilia beyond his family, that no other victims and their families were not included for commentary is indeed troubling. The charges against Smith may be believable, especially considering the direct testimony of his daughter, yet to not have others confirm the show's allegations confuses and muddies the water. To posit the claim that Grizzly Smith travelled with 14 year old girls with somewhat the consent of their families and not to present any evidence is beyond unsound, unethical.
Granted this concern only occurred to me long after viewing the episode. But it's not a trivial complaint. It can't be ignored, for its the one glaring failure (so far) of the show during its run.
To its credit the show also focuses upon a male sibling given up for adoption at the age of ten yet maintained an apparently close relationship with his father, and in fact was his primary caretaker when Grizzly Smith succumbed to Alhemimzer's Disease. Admirable yet it also eats up a lot of minutes inside a single episode. Richard Smith describes himself as the "luckiest" of the Smiths, and he seems like a lovely, well-adjusted fellow. But as the gentleman was never a professional wrestler and the show is about the lives of professional wrestler and the episode is not as long as it can be unfortunately his segments sap away from the focus.
Flaws considered I can't stop thinking about the episode, which has bore under my skin.
Who would think I now have sympathy for Jake "The Snake" Roberts?
Who would think that the life of A. Smith nearly brought me to tears?