1.LORDE, "SOLAR POWER"
A "JAILBAIT" KATE BUSH was how I described/dismissed Lorde when she first surfaced. At [[#]] years old, preternaturally beautiful with a mane of black glossamar Pre-Raphaelite hair and pale skin, and from a (privileged) and exotic New Zealand background, she was far too young but too lovely to ignore. "Royals," her massive international hit and calling card, was likeable enough for me and important for many others. It was a promise and could not be dismissed. After all the singular biography and talent of Kate Bush had had her debut as a teenager as well.
Bush too was stunningly gothic and beautiful, yet so singular and bouyant a talent that she could never be defined or—pardon the expression—pinned down as a mere pin-up or sex symbol.
Unfortunately Lorde as she continued did not inspire a similar devotion which I experienced with Kate Bush(although I did not follow her career chronologically, I am old enough to have done so if I had been exposed to her at an earlier date. Instead I was transfixed by her at the same time as many Americans my age group and older with her American commercial breakdown, Hounds of Love(198?).
Despite near unanimous critical reviews her second album, Melancholia did not slay me. I listened a few times and was happy to remain on the sidelines. Nothing on it nor nothing she has since done has moved me the way this incredible performance of a James Blake cover pinned my ears back and warbled my soul:
The first single/video for her upcoming album has been hyped all over the Internet(surprise, surprise), and as usual the empress has no new or little clothes(almost literally in this case). Manufactured to be one of the songs of the summer, "Solar Power" begins as a surprisingly folksy pop midtempo before modulating into the bombast of an "anthem." The song is just a triffle. Apart from the (processed) acoustic guitar strums it's so paint-by-numbers young female pop, nearly indistinguishable from any of her other peers.  The video is like a creepy variation of the overhyped movie Midsomar. Lorde, as ever, is wonderful to look at, but it too is too cheeky and derivative to transcend itself into something special.
2.CANCELING CHRISSY TEIGEN.
As predictable as the Ellen DeGeneres crisis. Surprise, surprise, another phony Hollywood liberal who never lived up to their pious "kindness" extolled by the radically liberal media. Talk about another "Mean Girl." I admit to a reserve of fondness for her(old habits die hard). Still, I won't lose any sleep over whether she's canceled for good or "rehabilitated." It's her husband I have absolutely no use for.
3.VAN MORRISON-LATEST RECORD PROJECT VOLUME 1(2021)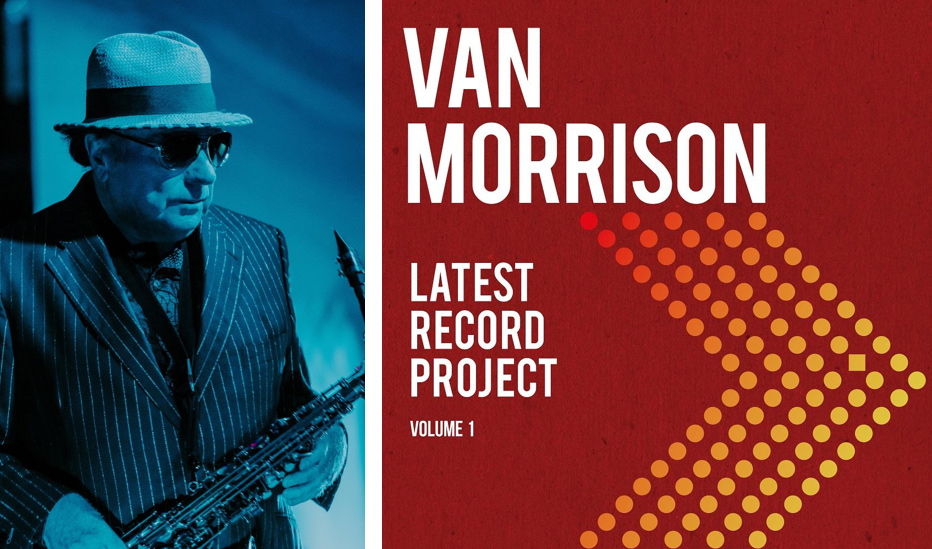 I'm still unpacking the damn thing(2 cds worth of material) so I don't know what I really think of it. Predictably and unfairly bashed by Twitter and the other dregs of liberal media for Van the Man's supposedly anti-Semitic jibes at the media and for anti-vaccine remarks he has dared to utter. The Twitter crowd demonstrated that 99% of them didn't know shit about Morrison's career post "Brown Eye Girl."  For the few of us who know the real Van Morrison would hardly be surprised or hostile to Morrison's misanthropic sentiments, only decades long and always evident in both his bitter press interviews and his lyrical forays. This has none of the autumnal elegance of his friend and occasional collaborator Bob Dylan, but it's a surprisingly tuneful while messy affair. To be continued…
4.PATRIK SCHICK'S 50 YARD FOOTBALL GAME FOR THE CZECH REPUBLIC AGAINST SCOTLAND
So far the goal of the 2020 Euros(yes, I know it's 2021 but UEFA, the chief governing body of European football competition, insists it should be known as such. The competition, held every 4 years and 1 before the World Cup, was of course canceled by the Covid pandemic. The whiplash goal seemed to come out of nowhere. It was both exhilarating and comical. A striker racing down the pitch and seeing a moment he might never see again. As his team proceeded with the equivalent of a fast break. As much as I'm awed by the spontaneous then technical brilliance of the strike, equally I cannot take my eyes off the unintentionally comic flailings of the poor goalie. In the wrong place, at the wrong place, his recovery effort or lack thereof will leave on in football infamy. One man's skill made him a bumbling comic joke for as long as people remember football. 
5.OLD(2021) FILM TRAILER
I've made a point of avoiding every M. Night Shyamalan movie since his smash debut, less because of his overtly populist popcorn supernatural thrillers(not my favorite genre) nor his admitted Steven Spielberg fixation. Enough clips of the guy just creeped me out. I'm not against weirdo directors: I have always loved David Lynch and was briefly amused by Tim Burton. But I relegated M. Night Shyamalan. to some biased scarlet movie theater I was determined never to step into. 
Until now.
I don't think I will be able to resist.
6.SAMUEL L. JACKSON.
I don't begrudge his decision to make a shitload of money. Good for him. Good for his family. Good for Black generational wealth. But as he shills for everything from banks to the NCAA basketball tournament, and appears in one action adventure movie after another, whatever charms he once held for me have long been extinguished. Once he was approaching greatness, now he's greatly diminished. He does this endless caricature of "Samuel L. Jackson" on endless loop. Every time I see even a shadow of him on television I immediately change the channel.
7.SNOOP DOGG
And the same is even more true for this real menance to society. My God, you know your civilization is in full Roman decline when someone like this continues to be elevated. Do white hipsters really think ol' Snoop is cool? Someone force them to read Norman Mailer's "The White Negro" and look at themselves in a hand mirror. Every fuckin' commercial and TV spot…
8.RIP FRANK BONNER(1942-2021), actor and director.
Best known for his role as Herb, the sales manager on the cult hit TV sitcom WKRP in Cincinnati(1978-1982), a show I watched in real time and dearly loved. Unfortunately because of music copyright issues the show has not had the syndicated afterlife it truly deserves. If said issues are ever resolved rush to watch every episode. It's worth a serious binge. Against the tapestry of wonderfully kooky and visual characters on the show about a failing radio station Herb is so relatively square that he threatens to be overlooked. But that would be a serious error. Look again. Rest in peace.
9.RITA MORENO AND THE
IN THE HEIGHTS
"COLORISM" CAST CONTROVERSY
I admit to having never seen Hamilton and have no desire to. Ever. And I admit to despising its creator Lin-Manuel Miranda because I find his public personae politically insufferable. But it's a shame that Rita Moreno was pulled into the fray, and probably threatened to be "canceled" by the equally insufferable Twitter mob. Moreno is one of the most important performers of our times. She was once ahead of her times, and probably still is. Movies only hinted at would she could probably do. She should have had Cher's total career, or Liza Minnelli's. Unlike Harry Belafonte, whose career is not so dissimilar, she exists as more than a seminal cultural figure. Until late in her career Hollywood never knew what to do with her—other than accent her thrilling attractiveness. She's still among the most mesmerizing women ever to appear on screen as well as stage. Age has not diminished this appeal. She's the sexiest [[grandmother and great-grandmother]]you will ever see.
The great irony of Moreno castigating herself for being dismissive of Afro-Latin representation in cinema and colorism in general is that she once appeared in a very movie which addressed the intra-racism rampant in Hispanic communities and cultures, playing a bigoted mother-in-law! The early 1990s sleeper art-house hit I Like it Like That was a romantic comedy-drama about a Nuyorican family in New York City. Lauren Velez was the Gina Torres of her day, an Afro-Latina who briefly "made" it in Hollywood. She's since disappeared from visibility, which only makes her appearance here more prescient. Her character too was a brown-skinned Nuyorican of half Jamaican heritage, married to a lighter-skinned more obviously Puerto Rican man. Decide the usual variables of married life troubling their relationship, the main fault line in their relationship is that her husband is a bit of a mama's boy—and his mama remains incensed that he married someone not of their shade. She keeps hectoring her daughter-in-law and even her grandchildren that no one in her family had anything less than pure Spanish blood. It's a sadly familiar trope from real life.
10.RIP NED BEATTY((1937-2021), actor.
Poor out some fine Kentucky bourbon(is there any other kind) for one of the finest American character actors who graced screens little and small as well as the stage. Possessing stout, ruddy, Scot-Irish Everyman features, he would have been unassuming in real life yet in front of a camera he was magnetic, wonderful, riveting and hardly forgettable. I tweeted after his death that he "owned" the Seventies as much as Pacino, De Niro, Duvall, Dustin Hoffmann and Gene Hackman. Yes, there's "Deliverance"—which I'm frankly tired of thinking of. But there was so much more, including Network and Nashville. All the President's Men and even Superman. He was equally fine in comedy as well as drama, which is an accomplishment in itself. He never won an Oscar and if he was under appreciated and taken for granted shame on all of us. I also tweeted that he done all of us Kentuckians good before he passed away and I meant every damn word of it. May he rest in peace.