1.AMONG THE THUGS, 2021, ENGLAND
I have not finished reading Bill Buford's dazzling piece of New Journalism, Among the Thugs(1990), a soul-churning account of the American writer embedding himself among clans(or KKKlans, more accurately) of English soccer hooligans during the late 1980s. Public Enemy #1 throughout the 1990s but they seemed to have disappeared by the 21st Century. Just like racism. They were only as dormant as locusts. 2021 has seen the return of the vile white English football thugs in full display, on their native soil. First during the last days of the Premier League season(remember this) and now before and after the 2020 European Championship Final. But always on social media, where they specialize in racial abuse of England's Black players. This is a typical example from a typical piece of vermin. Buford's book isn't ancient history. It's so prescient that it is sadly timeless.
2.CONOR MCGREGOR
Speaking of the white and vile…There are few athletes anywhere as more vile and repulsive than the MMA star. Though he hasn't actually won a fight in like five solid years his star power has yet to decrease. He's endlessly everywhere, the rotten houseguest who will not leave, abetted by a media which almost never holds him accountable for any of his remarks and actions outside of the ring. That he's still the biggest star in a sport I consider the equivalent of human cockfighting is another indicator or apocalyptic times. May he lose forever.
3.STEPHEN A. SMITH ON SHOHEI OHTANI
Being the "Black" Howard Cosell of the 21st Century ain't easy…
Whereas once Stephen A. Smith was a likable underdog whose ascension at ESPN was admirable he's now become so overbearing and ubiquitous it's very hard to root for him. Smith's perspectives used to be interesting and even dazzling, a needed new voice on sports and social issues. Now he's occasionally interesting and funny, but he's mostly a caricature of his former self and largely unavoidable. He's mostly all "hot takes," which has become his bread and butter. If he were merely confined to his "First Take" program that would be fine. But no other on-air personality so dominates ESPN that there's almost no escape from the blustery clown he's become. And to be offended by one of his "takes" is to ignore the obvious fact they are all premeditated, designed to draw entirely such a reaction and thus more eyes glued to the network. And the problem posed by ESPN is that is a monopoly. No other sports channel offers anything like their array of live programming. They've squashed all their competitors. And since they pay Smith around or over$10 million per year they are intent on squeezing out every dime. His ludicrous remarks on Los Angeles Angels dual pitcher/slugger Shohei Ohtani—the closest MLB has come to a two-way Babe Ruth figure since Babe Ruth pitched and walloped home runs for the Boston Red Sox in 1919–is xenophobic and stupid at best and racist and stupid at worst. Or maybe just all three at once.
4.NOVAK DJOKOVIC WINS HIS 3RD CONSECUTIVE TITLE AT WIMBLEDON, SIXTH OVERALL AND 20TH GRAND SLAM SINGLES TITLE
Give the devil his due. And I have no reason to doubt he will win the actual Grand Slam of Grand Slams this year. He's historically great. He's like Ivan Lendl but to the nth degree. My subjective difference is that I actually rooted for Lendl during his career, although many people considered the somewhat brooding, robotic Czech a sports villain. Much has been penned why a lot of tennis fans have never warmed to the "Joker," everything from latent anti-Serbian bias to his unwelcome disruption of the Federer-Nadal rivalry which fans unabashedly loved. I'm of the latter camp plus I bridle at his cloying, desperate need to be loved by the crowds. He's–and I'll use one of my favorite words–insufferable, really insufferable. And his dominance has meant that I have lost my interest in mens' tennis.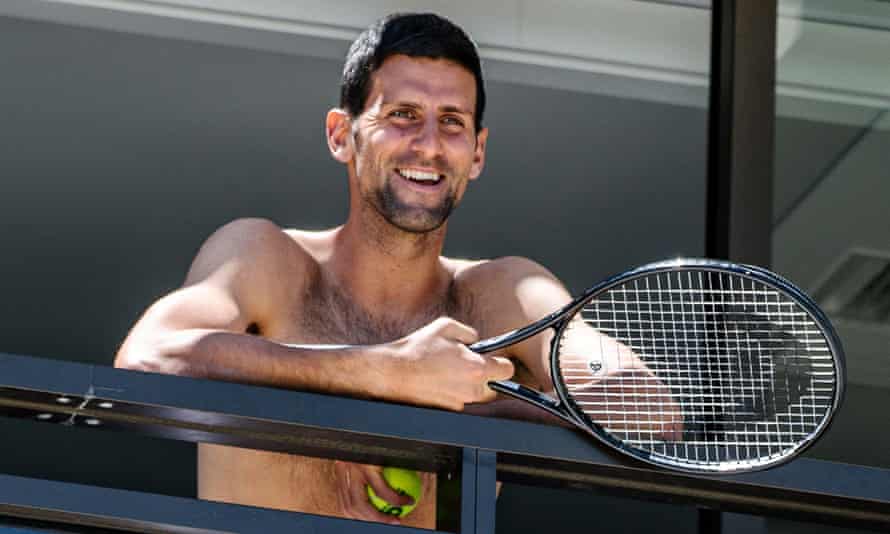 5.ASH BARTY'S WIMBLEDON VICTORY
By contrast everyone seems to love love love Ashleigh "Ash" Barty, the latest Aussie sensation. She radiates likability, appears genuinely humble and modest, practices good sportsmanship and has a Hollywood-perfect backstory(tennis juniors phenom burns out during her first years on the pro tour, drops out, becomes a pro cricket player for a spell, returns to tennis full time and wins the French Open in 2019). Since then she's become No.1 in the world, a proud symbol of  Indigenous Australians(the love and respect she has for groundbreaking player Evonne Goolagong Cawley causes me to tear up) and a shy spokesperson for her tour. May she win many, many more.
6.TODD HAYNES VELVET GOLDMINE 30-SECOND TRAILER.
The released doodle is dead on arrival which doesn't mean anything–only if one is familiar with Haynes and his work. Haynes is best known to contemporary mainstream for Carol(2015) and Far From Heaven(2002), icy but arch renderings of 1950s taboos, lesbianisim and interracial relationships respectively. To those around 50 years of age or older he's remembered for his stylish but controversial entry as an "art house director"(when there really were art house) with the homoerotic Poison, condemned because some of its financing derived from federal tax paying sources, many of whom would have objected because of the subject matter. And for those of us who love rock music maybe as much or more than we love cinema, Haynes has been among the most important American film directors using music since Martin Scorsese. The twin bill of Velvet Goldmine and I'm Not There solidified such a claim, although he nearly always uses music in a completely different way. What's there to say(or document) about the VU? Anyone interested in the subject already knows Lou Reed was an unabashed jerk, that the skronk they made was ahead of their time by almost a decade, that Moe Tucker is the most underrated drummer since Ringo Starr and that they never sold any records but everyone who bought a copy of their first album seemed to start their own influential band. Judging from the few things I've read about the documentary Haynes amplifies Lou's queerness, his own queer sensibilities and that the film features sustained involvement with the surviving members of the group. Time will tell.
7.LIONEL MESSI WINS FOR ARGENTINA, AT LAST
I am forever on Team Ronaldo. Cristiano Ronaldo has been must see for me whenever he's on basic American television for the last couple of years, even before I became wildly interested in world football. Every time i watched some fixture he seemed to do something amazing which seemed to reinvent the wheel, from headers to penalty kicks(of which he seems to be the master). And every time I watched his great rival during the same time span I have been greatly underwhelmed. Form held serve last Saturday when I tuned in to watch Argentina face Brazil in Brazil for the Copa America. The plot of the finals was not really Neymar vs. Messi, former teammates at Barcelona(with the junior Brasilian exiting the La Liga powerhouse because he grew tired of being seen as the Robin to Messi's Batman and took his talents to Paris Saint-Germain where he's now overshadowed by another narcissist, Kylian Mbappe. The focus was strictly on whether Messi would finally win a title with an Argentina national team, which he has never done in his long career. And although I think Messi has the charisma of a hard-boiled egg I am clearly in the minority. It didn't matter that Messi did not score, nor that the first half of the game was largely unwatchable, excessive fouling, physicality. It was easy to root for him–especially with the preening, drama queen known as Neymar on the other roster. So hail Messi. At last. Dude is beloved around the world.
8.RIP PAUL "MR. WONDERFUL" ORNDOFF, PRO WRESTLING LEGEND.
Ring the bell 21 times for the loss of another legend. One of the great "heels" of all time. He will be missed.
9.RIP CHARLES ROBINSON,ACTOR
Best known for his role as Mac on the glorious cult comedy Night Court, he was a wonderful, warm component, terrifically understated. If you don't know the show rush to find it, and appreciate his subtle work among an ensemble of memorable performers. Rest in peace.
10.IT'S NOT COMING HOME.
England's gonna blow it again—and boy did they. I may have been rooting for England in the 2020 European Championship but there was something deeply satisfying about Italy's actual win. Is there an Italian word for "karma?" Not for any of the behavior of the English squad, but the sheer and annoying arrogance of the English football fans. Who are delusional. How does a tiny island who has won exactly one World Cup and zero European Championships, who hasn't been the final of any international competition since their World Cup win in 1966 have the blustering arrogance to believe they are the equivalent of Italy let alone Spain, Germany, France or Portugal?!? Karma for their lousy band of fanatics, booing other countries' national anthems. Karma for their mob's propensity for violence and wanton destruction. Karma, for their National Front fascism. Football brings out the worst in this so-called "minority" of English fans. I've been reading Emerson's dated-and-questionable essay on the English race, which is salutory. I wonder if he would recognize these cretins.