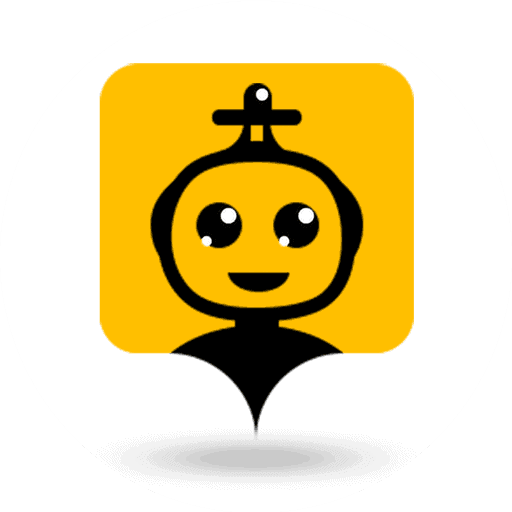 1.BRAY WYATT RELEASED FROM WWE
Exactly why is this company bothering anymore? Or the more relevant question to ask: has Vince McMahon gone totally senile? What possesses the C.E.O. of a supposedly solvent company(at least that's what they keep telling everyone) to jettison most of its top tier talent week after week if they aren't hemorrhaging money? Maybe bringing back John Cena will help rescue the company from their recent television doldrums. Maybe not. But stripping from your roster one of the most impressive and original talents of a generation is lunacy–and a boon to the competition. (How soon before Windham Lawrence Rotunda begins appearing on AEW Dynamite?) I have no idea how much of a hand Rotunda–a third generation pro wrestler whose brother Taylor "Bo Dallas" Rotunda recently retired from the biz–had in developing his characters during his WWE run, only that he was a gifted, gifted presence. His three major runs with the WWE–as a charismatic backwoods redneck cult leader of a troop out of The Texas Chainsaw Massacre: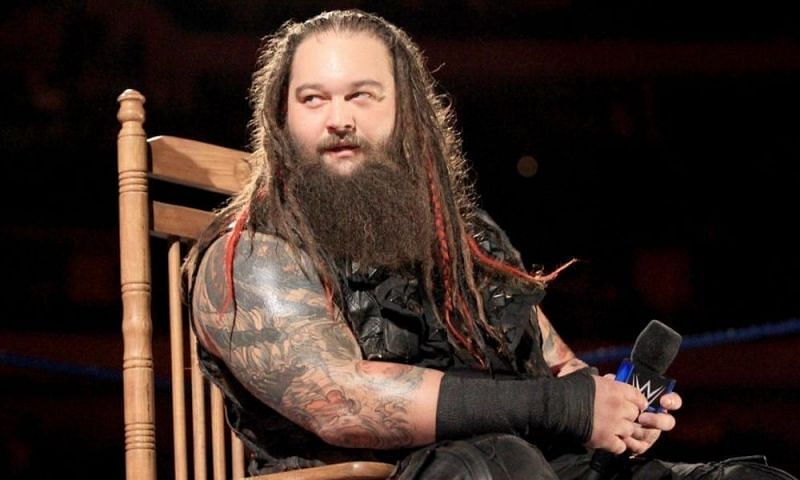 a demon called "The Fiend":
and a truly demented host of a macabre "children's"' show called "Firefly Fun House":
–were as batshit memorable as anything I have ever seen in watching pro-wrestling on and off for forty years. Rotunda not only inhabited these tropes, all vaguely familiar to the business, and gleefully animated and exploded worn stereotypes into something wholly new. Plus he was a great performer in the ring, an exciting athletic and agile big man. And from every article I ever read about him he seemed to be very popular with his peers. When The Undertaker (Mark Calaway) is allegedly raving about you, how respectful you are to the veterans, how eager you are to learn and to be accountable, you know you have the veneration of "old school legends"–and those aspiring to be. He won't be out of work for very long. The more pressing question is how much lower will the WWE sink, especially Monday Night Raw, its flagship which is more like the Titanic at this point.
2.RESPECT MOVIE TRAILER(2021)
Probably will be as much of a hit as Ray, but looks as promising as those old paint-by-numbers paint sets of the Seventies. The trailer signals–and simplifies–everything major in her life in the typical Hollywood melodrama bludgeon style, probably ironing out any of Ms. Aretha Franklin's historical complexities. From my tastes it's three cringeworthy minutes already, solidified by my longstanding dislike of Jennifer Hudson. She can sing–and oversing–with the best of them. But as a personality I have always found her too "ghetto" for my tastes. Way too ghetto. (Tiffany Hadish is another.) It's a bias I can't shake. I have my Aretha Franklin recordings. Do I really need to see this biopic when I can predict how it is sure to unspool?
3.REESE WITHERSPOON, MOGUL
The very recent news that she is selling her media production company Hello Sunshine for $900 million has left surely many of us flabbergasted. Many of us might have been wondering when the hell did she become a Hollywood mogul. How long have we slept on Reese Witherspoon as someone other than a beautiful face and an actress? Probably a deeply sexist response, yet no less true. I will admit that I have tuned Witherspoon out as an actress at least since she won an Oscar for portraying June Carter Cash in Walk the Line(2005). I had been mildly obsessed with her during her teen and post-teen career. She had an intense Tuesday Weld-esque beauty being lent to interesting minor Hollywood vehicles of the art house variety. Her coming-of-age roles had more resonance and poignancy than expected. And like many great actors before her she was often the very best thing if a movie was mediocre. You knew  "A-level" Hollywood would beckon and it did. I didn't feel "betrayed" after she appeared in the smash comedies Legally Blonde and Sweet Home Alabama,  only that my attention greatly waned. Once the more commercial roles didn't seem so captivating to me she merely became Reese Witherspoon "the celebrity." Apparently she's done very well for herself ever since.
4.THE LOVEFEST FOR DOLLY PARTON CONTINUES
Speaking of another popular resident from Nashville, the legend's recent revelation of having privately investing some of her royalties from Whitney Houston's smash cover of Parton's "I Will Always Love You" into an unserved Black neighborhood in Nashville as a symbolic tribute to Houston will only endear her more to people, particularly to those who are not country music fans. Of course Parton didn't have to do anything other than pocket the $10 million or so she made from Houston's cover from The Bodyguard movie soundtrack, adding to the coffers of a song she recorded in 1972, which became one of her biggest hits. But the fact that her conscience pulled her in such a direction illustrates the quality of her character. Parton's quote is also illuminating:
"I just thought, 'This was great. I'm going to be down here with her people, who are my people as well.' And so I just love the fact that I spent that money on a complex. And I think, 'This is the house that Whitney built.' "
Note that she adds that Houston's "people" are also "her" people, which is both thoroughly Christian and Whitman-esque. Parton belongs to an embarrassingly slender contingent of country music legends who are intrinsically white and unquestioningly white Southern, yet have conducted themselves throughout their lives with more than a basic decency in terms of their own public racial relations. Johnny Cash, Loretta Lynn, Willie Nelson and Waylon Jennings immediately come to mind. And it is this great American music's loss and shame that others haven't risen to their humanistic standards.
5.MEGAN RAPIONE
Merciful God, please remove this woman off the stage for good. (But I already know it ain't gonna happen. She's destined to never go away.) You don't have to be a homophobe nor a conservative to despise her, but it sure helps if you are. Really, there is no more polarizing white athlete in America than Rapione. And deservedly so.

6.THE "WOKE" OLYMPICS AND THE TRUE OLYMPIC SPIRIT
Like many conservatives I have delighted in the plunging ratings for The Olympics on NBC in America. For those of us exhausted by Millennial's'  SJW manias it's all karma. Indoctrined to be ruthless zealots for ideas which nearly all have their roots in 1930s Communist Russia, they are an unlikeable lot for anyone over 30. 
Still, my distaste for them can't make me forsake my interest in the Games. I've watched every Summer and Winter Games since 1976 when Bruce Jenner became one of my childhood heroes. (My, how the times have changed. And so has Jenner.) I love the Olympics inspire of them.
YET like many I have been moved to tears by some spontaneous acts of sportsmanship and common humanity by those in this age group. Which is a reminder of how lazy—and dangerous—stereotyping really is.
7. POPPY, "FLUX" 
Dead on arrival.
8.BRUNO MARS, ANDERSON.PAAK, SILK SONIC, "SKATE"
Ain't sweeter the second time.
9.RIP CHUCK E. WEISS, MUSICIAN, HIPSTER, MUSE(1952-2021)
How many dudes inspire a hit song? How many people hung out with both Tom Waits and Rickie Lee Jones during their formative years as musicians? Who seemed to have led a life—out of the spotlight—which seems some mashup of Captain Beefheart and Neal Cassady? Although both Weiss and Jones came to strangely resent the one-off success of her hit single, "Chuck E.'s in Love," it must be remembered how potent it was upon its release. Suddenly during the last vapors of disco came a literally finger snapping acoustic jazzy ditty, evoking the beatnik 1950s not Studio 54, sung by a white chick whose influences were decidedly more Billie Holiday than Donna Summer. The song leapt from the radio and briefly made Jones the most up-and-coming of American stars. It turned my childhood self onto Jones, who became one of my favorite artists during the 1980s. Maybe if there had been a Wikipedia and an Internet then I would have dived into a more thorough analysis of the song, including its origin. Alas there wasn't. And even though I've been listening to it(and still loving it) for decades only when the obituaries begin appearing last week did I begin lamenting I had never been that curious.
10.RIP DUSTY HILL, ZZ TOP BASSIST AND KEYBOARDIST(1949-2021)
Hopefully the heavenly choir needs a new thumper. It was shocking and saddening to read about his death. Despite his cultivated beard and flamboyant stage clothes, Hill may have been too easy to take for granted during his long tenure with that "lil' ol band from Texas." Although he and Billy Gibbons could be mistaken for brothers(their onstage schtick included sporting matching costumes, complimentary instruments and synchronized movements), he wasn't the flamboyant frontman in the power trio. Since Hill and drummer Frank "Beardless" Beard rarely granted interviews, nearly all of the attention over 50 years focused upon Gibbons, its leader. A genuine guitar hero, Gibbons also has the gift of gab necessary to promote a band. Hill's bass playing also deferred to Gibbons. He was more willing to throb as part of a rhythm section than be a Jaco Pastorious-like virtuoso. In other words, he kept it simple, stupid. And the listener was rewarded for it. Classic ZZ Top is as tasty and vital today as it was yesteryear. And Hill laid it down for all of it. Thank you. Rest in peace.