RIP CHARLIE WATTS(1941-2021)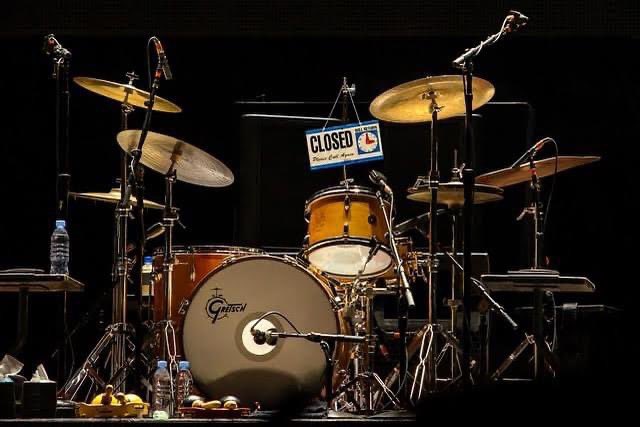 CHARLIE WATTS'S DEATH HIT harder than a John Bonham whack on "Rock and Roll." Prior news did not indicate any severity to the press releases of the drummer recuperating in a London hospital and thus would be missing the Rolling Stones' s return to touring in this Covid era. It's become quite common with rock groups entering their September campaigns for ailing members to be temporarily replaced by younger side people and not to assume the immediate worst. 
Even considering Watts age of 80 I was so shocked at the announcement of his death that I nearly dropped the iPad I had been surfing the web on. It was not that I expected him to be indestructible. I just never assumed the worst. And maybe because I listen to the Stones with such regularity that I foolishly ascribed the same timeless quality I feel about the music to the band members themselves. 
The tributes have been rolling out for a week now, and it has been rewarding to learn that other people have expressed quite a fondness for both Watts as a musician and of his public personae. 
It is a fan's relief that Watts was duly praised during his lifetime as both a drummer and of being an anti-rock star rock star. 
Especially in comparison to his more famous bandmates' notorious exploits, Watts was a refreshing non-cliche(aside from being a typical English eccentric in many areas). Aside from a brief mid-life crisis in which he atypically became a heroin addict, throughout his life he shunned partying, drugs and excessive drinking. He stayed married to the same woman, Shirley Ann Shepherd, for 57 years(one year less than he was a member of the band). He eschewed rock and roll dress for Seville Row tailoring, of which he was justifiably celebrated for as an impeccable fashionista. Though Mick Jagger had once been married to a super model(Bianca Blanca Pérez-Mora Macías) it was Watts who regularly appeared on international best dressed lists over the decades.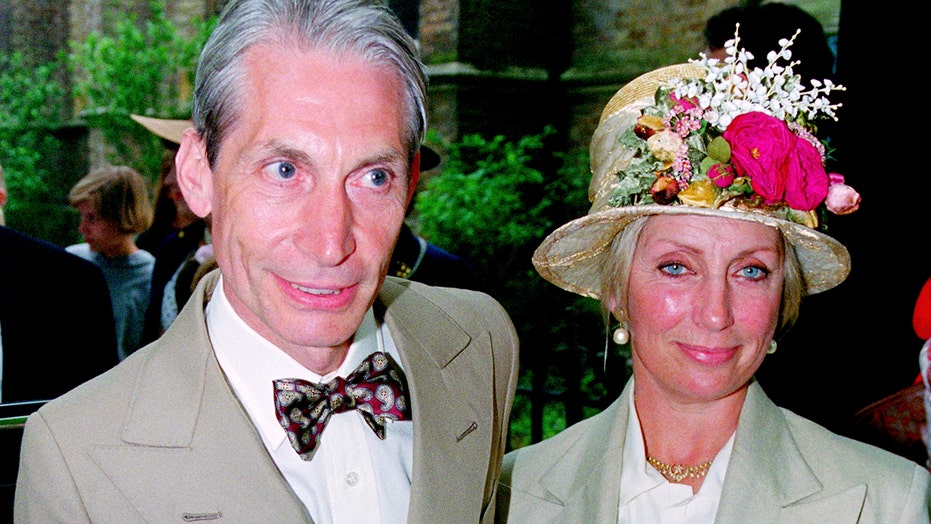 If Richards was the soul–and conscience–of the band, Watts certainly was its heartbeat. What fan ever quibbled with Watts's stature during the course of the band, especially when Mick Jagger–the band's "brains," for better or worse–and Richards were so often publicly on the outs across the Eighties and beyond? Watts seemed too dignified and loyal to all sides to publicly comment. Nor was he ever a punchline unlike his bandmates. His quiet reserve and avoidance of the spotlight served him far better than Jagger(easy to dismiss as an aging randy goat with a million kids out of wedlock) and Richards(a rock 'n' roll casualty still living, so Spinal Tap in his legendary debauchery that he could be spoofed in Disney movies).
Who made fun of Watts, individually? Yes, media and people took shots at the Stones for their age, for their refusal to retire and go away, but collectively not individually. By their sixth decade as a band Watts emerged with an aura of coolness which eclipsed his more famous band members.
Here are 10 thoughts about Charlie Watts from a fan:
1.THE COWBELL ON "HONKY TONK WOMEN
Because it's still the greatest, those opening tonks before the equally memorable kick and snare drums kick in.
2."EMOTIONAL RESCUE"
I can hear Charlie's drum fills in my sleep from this vastly underrated song and eponymous album.
3."SHE'S SO COLD"
Another tune from Emotional Rescue in which I can hear Watts's drumming without provocation. Maybe these two songs are imprinted so much on me because Emotional Rescue very well may be the first Stones album I ever bought as a punk kid, and also were the first Stones' singles I paid any attention to. After all these years it's never lost its hold on me.
4."LOVE IN VAIN"(LIVE, OFFICIAL…)
A highly emotional reading of the Robert Johnson standard from the band during the unparalleled Mick Taylor era. Keith's arpeggios hypnotize, serving as the co-bedrock to Jagger's focused, intense singing and two blistering Les Paul solos from Taylor(the former a lesson in slide, the latter sans glass but soaring improbably to greater heights). But also listens to how Watts aids everyone as the perfect accompanist. 
5.A BRUSSELL AFFAIR(1973 1ST AND 2ND SHOW BOOTLEG)
Although I have just discovered an official, remastered version exists and was added to the Goats Head Soup deluxe box set the ultimate Stones live album lives on as a bootleg for me, as far as I'm concerned. Whatever version YOU prefer or come to know will be a testament to how they deserved their self-appointed label as The World's Greatest Rock Band during this period, of how spectacular Mick Taylor was as a lead guitarist and how great a drummer Watts really was.
6.SOME GIRLS
The first great Stones album of the Ron Wood era, even if it was cobbled together from random sessions over the course of years. The final result is remarkably cohesive, a rock band already # years old eager to stay relevant against the then new trends of both punk and disco. Lyrically they weren't afraid to ruffle feathers, to remain as provocative as ever. And whether it's quasi disco, a perfect Curtis Mayfield imitation, a tongue-in-cheek country weeper or a defiant Richards anthem, Watts is essential to the mix.
7.CHARLIE WATTS VISITING THE JAZZ MUSEUM IN KANSAS CITY, MO
During the last Stones tour stop in Kansas City local media reported that the band visited the joint Negro Leagues/Jazz Museum on historic 18th Street and Vine…
I don't know how much of an interest Watts had in American baseball but his obsession with American jazz has certainly well-chronicled. Visiting the museum off hours it makes me happy to imagine the surely dapper Watts eyeing some of its true gems(one of KC native Charlie "Bird" Parker's alto saxophones; a Pablo Picasso sketch of Ella Fitzgerald) plus the upstairs tiny performance space. Was he coaxed to get behind the drum kit? 
8.THE NAME SAYS IT ALL.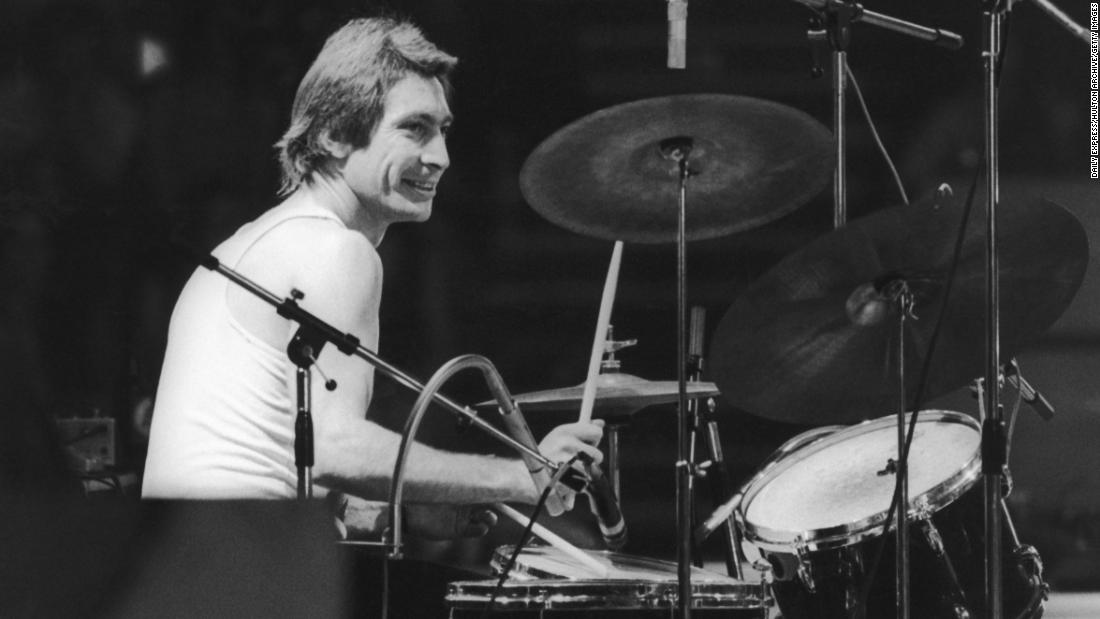 Charlie is like the guy next door. A good guy. A neighborhood guy. But the "Watts' surname is another matter, isn't it? It's fate, but predestined, isn't it? Illuminated. Standing out from the rest. Electric. The nice guy. The neighborhood guy who turns electric when he's on the bandstand. It's like if your name was Clark Kent Superman. 
9."SHAKE YOUR HIPS"
I could easily list the entire whole of Exile on Main Street–that bleary, blurry, Americana-drenched lo-fi masterpiece in which the Stones completed transcended their influences by turning their songs inside out and displaying a new stitching entirely their own.
In an album of stand out songs I keep coming back to "Shake Your Hips" (or "Hip Shake Baby" as it's been lodged in my head since I first heard the album in the Eighties, and I mean vinyl. I still own the double set). As great as Keith Richard's guitar is, staccato chord riffing merging Bo Diddley with the lyrical shoutout to Slim Harpo(and Jimmy Reed), equally indispensable is the tour-de-force percussive accompaniment of Watts. Though probably playing patterns against the metal frame of his kit it also sounds like he could be playing atop one of Keith's empty guitar cases. What's heard is the only Stones song I can think of which sounds like Richards playing a duet with a master tap dancer.
10."CHARLIE'S GREAT TONIGHT, ISN'T HE?"
Although first heard in Gimme Shelter and Get Yer Ya Yas Out, Mick Jagger's stage banter quip can be heard again and again on Rolling Stones bootlegs during this period.
What may have started out as a sincere tribute to their drummer became running patter yet was nevertheless true.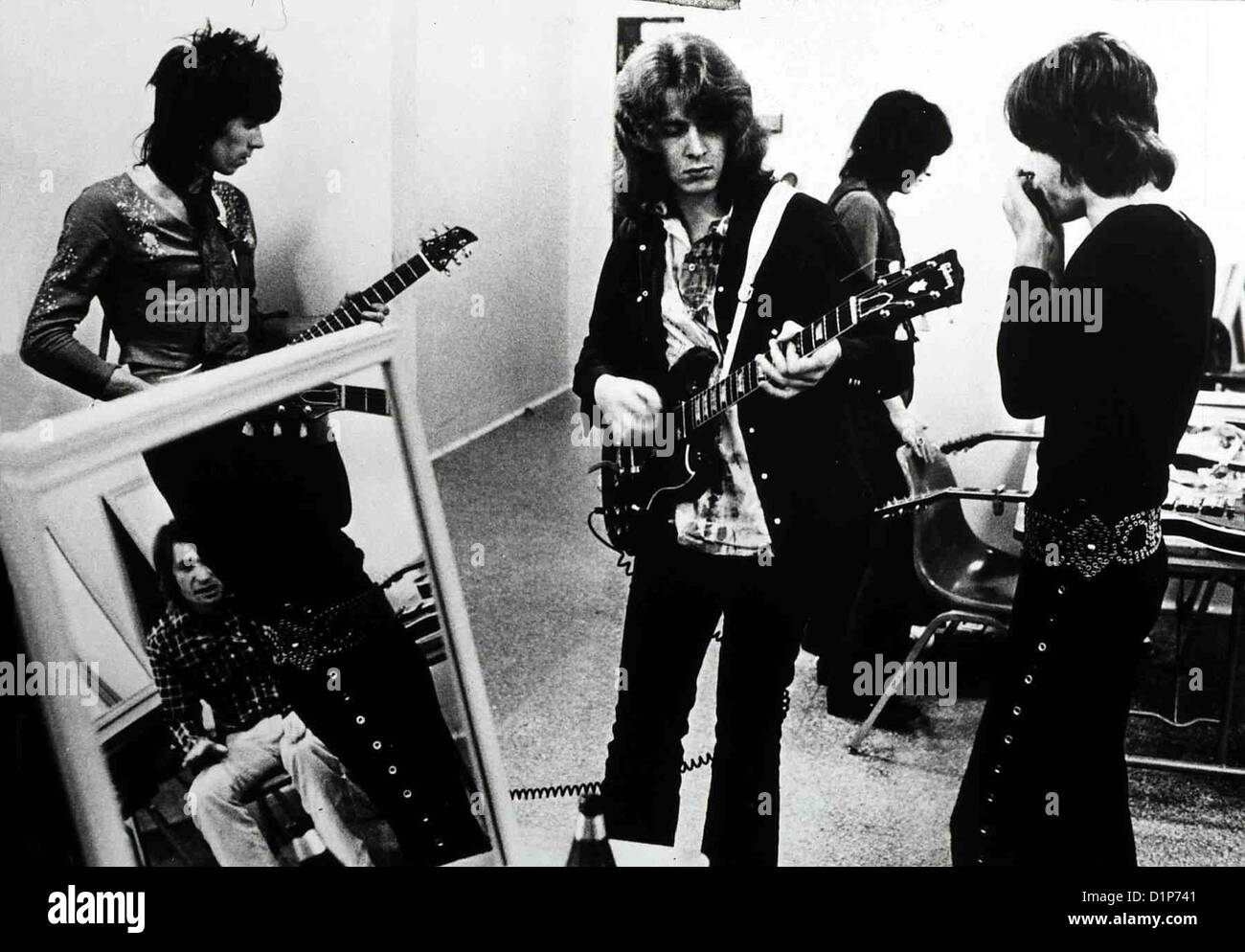 Thank you for the music.
Rest in peace.