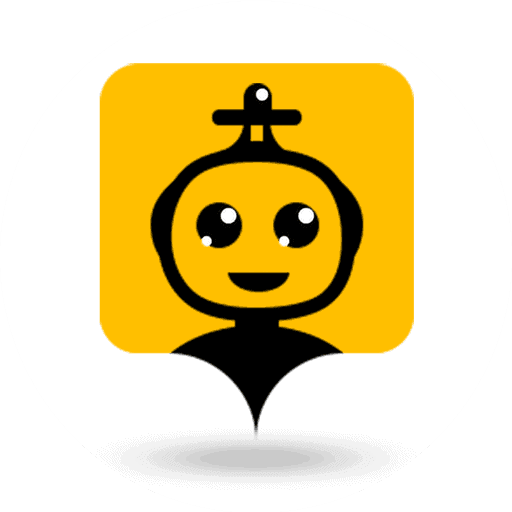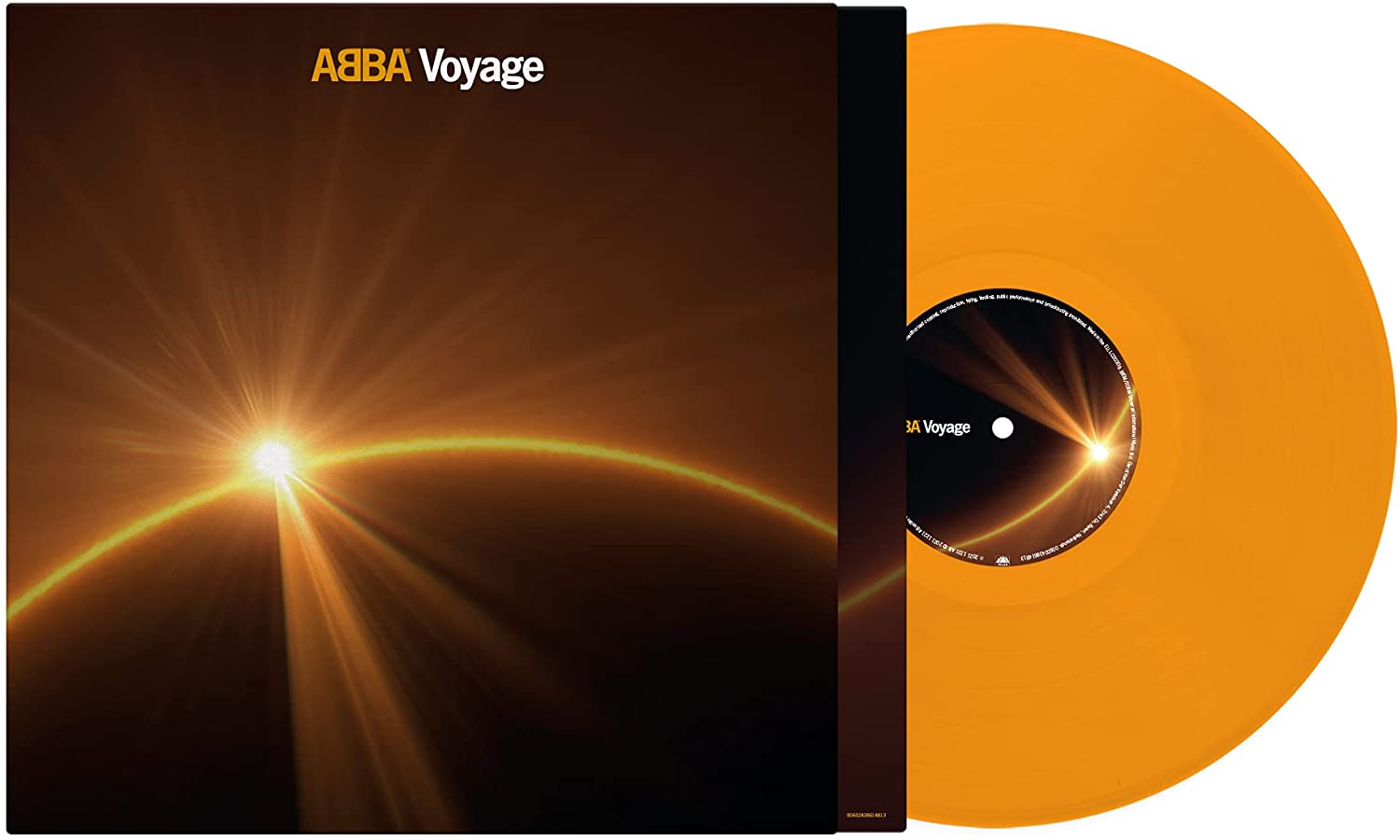 THE FORTY YEAR ITCH? NEWS earlier this year the Swedish pop superstars ABBA had secretly reunited and were releasing their first new album in nearly half a century had to dumbfound so many of us. What? Were they hurting for money? Were they that bored in old age(median age 74)? Unfinished (aesthetic) business? Concerns about their legacy?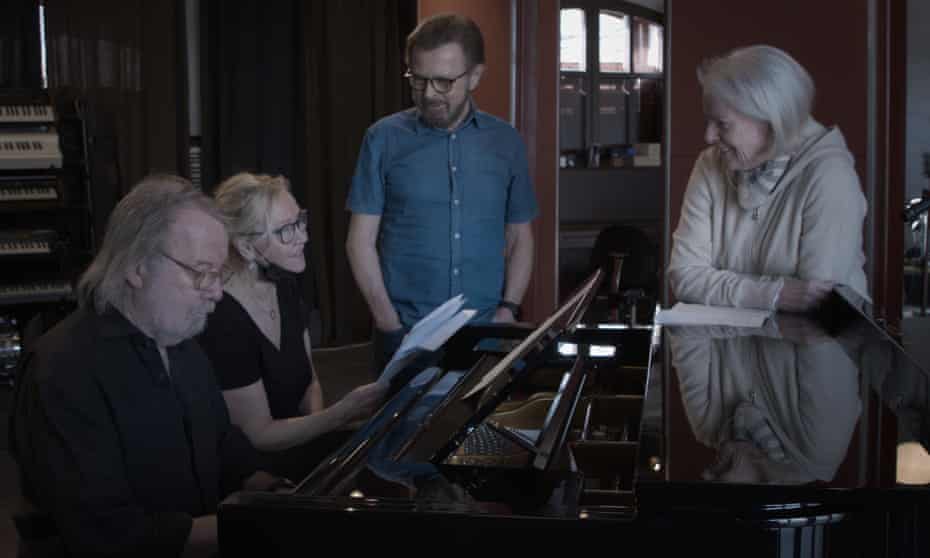 (The latter might be a more complicated answer. Because of the international successes of songbook musical and the Mamma Mia! movie franchise ABBA hasn't been forgotten. Yet it seems relegated to the spheres of baby boomer and gay afffection: a knowing, slightly campy, Euro vanilla frothy body of work, to be enjoyed but not taken so seriously. 
(However through the 1990s ABBA had been embraced as a sometimes direct and sometimes more peculiar influence upon younger, hipper performers old enough to be their children or even grandchildren. 
(As with the sudden veneration of The Carpenters, not only once their contemporaries but equally revolved by many critics, some of this musical affection was cynical, a wink at "bad taste," a sendup of their music, their image, their popularity. But, just as some critics begin to reassess the group for their pop brilliance, some of these younger artists reminded naysayers that ABBA's global success during the Seventies meant that those recordings occupied a canonical shelf in homes around the world, and that a generation of kids who were now in the music business could honestly cite ABBA as a musical influence and/or music from their childhood which they enjoyed and wanted to pay homage to.
(The once very popular Swedish duo called Roxette, billed as the "next" ABBA, would charm international audiences even after it was revealed the male lead had flirted with Swedish racist groups as a youth.
(Lush, my second favorite of the "shoegazer" era, released a spritely, non-cynical cover of "Hey Helen" during their brief run.
(The commercial collapse of rock music in the 21st Century means that if any contemporary artists cite ABBA as an influence such news seems light years away.)
Voyage is ABBA's ninth studio album.
ABBA is still chief songwriters/producer Benny Anderson and Bjorn Ulvaeus and two primary vocalists Agnetha Faltskog and Anni-Frid Lyngstad. 
Thank God.
I've resisted reading much background about the project, as not to prejudice my opinions, so forgive me if my speculations are off the market. In some ways this is very fitting, an unconscious nod to my original fandom of the group forty plus years ago. I responded to their music, their blonde-on-blond glamour, their Swede "exoticism." I had no idea some—make than many—critics did not consider them "cool" or "important." I didn't read rock criticism then. I could only rely on the honesty of my opinions. Thus I deduced that ABBA was all pleasure not a guilty one at all.
Here are my takeaway from Voyage after a few listens:
THEY'VE RETURNED WITH A MORE ADULT CONTEMPORARY SOUND…
Probably as expected. They can't still pretend it's the era of Studio 54 and the Concorde(or can they)? The production probably befits a Celine Dion album.
YET THE DISCO VIBE STILL PERSISTS
It isn't until "Don't Shut Me Down," the fourth of ten tracks that a definite Seventies vibe surfaces and announces itself across a few more tracks. 
"Don't Shut Me Down," "Just A Notion," and "No Doubt About It" have a certain type of ABBA "gallop which dominated their greatest hits.
"Keep An Eye On Dan" is easily the most overwrought tune on the album, sonics matching its goofy lyrical psychodrama.
Other odd era flourishes also resurface. Their weird fondness for quasi Celtic squiggles can be heard on "When You Danced With Me," which is basically a folk tune underneath the glossy wrappers and on "Bumblebee," which also revisits their fondness for march tempos.
How one feels about nostalgia is sure to affect your response to these sounds, so if I advance the idea that "Just A Notion" sounds posibly like a tune Benny & Bjorn wrote for Olivia Newton-John(who rejected it in my story) back in the Seventies is may or may not cause you goosebumps. 
"LITTLE THINGS" IS AN UNEXPECTED CHRISTMAS TUNE
Now it's not a great one and its inclusion on the final release just might be a strategic consumer decision, yet the selection surprised me. Without explicitly referencing their discography I can't remember them ever releasing a holiday song, which disarmed my cynicism.
THIS IS NOT ABBA'S TIME OUT OF MIND ALBUM.
I'm referring to Bob Dylan's 30th album in which he began explicitly addressing his mortality in a way quite differently from the youthful phase of his career. 
When Dylan was pegged as a "folk singer" it wasn't surprising that his catalog, both originals and well-considered covers, were obsessed with death. ("See That My Grave Is Kept Clean" is on his first album, recorded when he was twenty-one. The Americana Songbook is overstuffed with songs on death, and not just the "murder ballads." Compiled over the centuries when the mortality rate was quite low and before medical innovations were truly transformative, mentions of an "early" death could not be avoided in popular song.
Time Out of Mind was among the first Dylan albums to address death and mortality with a personal intimacy, not the detachment of a young man pretending he knows something profound about aging and the grim reaper. This Dylan was now an old man, growing older every day, and keenly aware of life and death. 
None of this knowing is evident here. To be fair ABBA was never anything more than a "pop" group. One turned to them for enjoyment not illumination. Still, aside from the album cover, hints of their actual age is strangely absent. The collective narrative of the lyrics seems to be written from the perspective of mothers not grandmothers. There are mentions of children but not grandchildren. Which again begs the question who is this album really for
"THE BOOKENDS"
The first single "I Still Have Faith in You" and "Ode To Freedom" are in the mode of one of ABBA's last singles "Thank You For the Music" before their four-decade dry spell. A thunderous, anthemic opening number and a thunderous, anthemic closer. But both choral numbers with their heavenly vocal arrangements and sumptuous orchestrations have a darker and deeper hue than the more celebratory "Thank You For the Music." Perhaps the added fuel is age and self-doubt(can we really pull this off). Perhaps the original ABBA voiced its own Songs of Innocence, but not they can also add their own Songs of Experience.