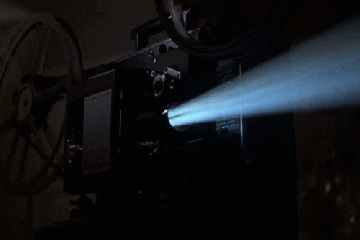 THE ABORTED "GET BACK" documentary and recording sessions have their own peculiar lore in Beatlesology. Fables of the most successful band of all time dealing with adverse critical differences so severe that every note was allegedly coated with hatred and acrimony. Of The Beatles finally abandoning the theoretical democratic framework which had served the Fab Four well from the beginning (even if the two front men John Lennon and Paul McCartney were ostensibly the musical directors from the founding of the group in Liverpool). Of John Lennon sinking into heroin addiction and rubbing his relationship with performance artist Yoko Ono in the band's face by demanding she be at his side always during the recording sessions (a big no-no for the band who once had an agreed upon rule that no one who did not record during a Beatles session had any right to be present). Of Paul becoming an overbearing leader rankling his band mates, especially George Harrison, who briefly quit the group (as did Ringo Starr during the making of the "White" Album). Of the band wanting to "get back" to its roots musically, including performing a surprise concert. Of a not-so-satisfactory making of documentary eventually called Let It Be, which came and went without any fanfare, even as it arrived with the band announcing its dissolution in 1970.
Aside from the rock and roll dysfunctional storylines ever present, the January sessions for Get Back have always been bootleggers and Beatles' fans dream, as it birthed the final two studio albums. 
Abbey Road, released in September of that year, is one of the greatest albums ever recorded. It's a brilliant continuation of the sonic experiments on the masterful double album, The Beatles, offered a year before. From Sgt. Pepper's forwards The Beatles understood and were capable of utilizing a recording studio as the zenith of their compositional process, the innovations they and producer George Martin were discovering in real time rightfully transformed music—and the possibility of making music.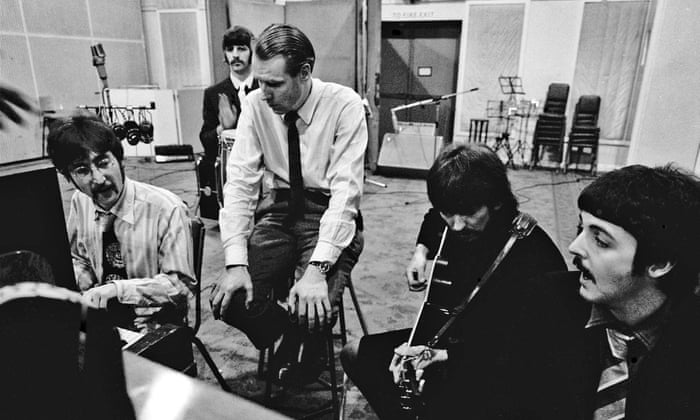 No one is as enamored of Let It Be, a sloppily assembled package of performances released by a band who no longer cared about their legacy. Whereas Abbey Road captures the fairy dust of Get Back's best song performances and stitches them into a sublime tapestry, Let It Be is ultimately doomed by its own inertia and exhaustion. Though some of the songs are stellar("Don't Let Me Down," "Let It Be," "The Long and Winding Road") it's a band running on fumes not inspiration.
Best known for successfully adapting the world of J.R.R. Tolkien onto the silver screen, the New Zealand director Peter Jackson has resurrected the Get Back documentary from the reels and reels shot by Michael Lindsay-Hogg and his cameramen. It's a labor of love and a labor, divided into three parts and nearly reaching 10 hours of remastered footage(!). Here are my impressions of Part 1.
PART 1 IS BOTH EXHAUSTIVE—AND EXHAUSTING
Chronicling only the first ten days of two weeks and a day before a dress rehearsal Get Back feels both exhaustive and exhausting. It seems like Jackson has salvaged every last bit of footage available to his project, determined not to waste a frame. A good early chunk of Get Back seems not just quotidian but bloated, and an impediment to an audience beyond obsessives. Clocking in at almost 2 hours and 40 minutes, though admirably rewarding hardcore Beatles fans with its minute details, I shudder to imagine encountering the same footage and time length as a novice. To quote a Beatles song, "It's All Too Much."
GET BACK REWARDS ALL US MUSIC GEEKS
The more invested one is in The Beatles' discography the more likely one is to be consumed by all this musical surplus. Hearing so many tunes from Abbey Road and Let It Be reworked on the fly by the group is beyond thrilling for the completist. The arrangements for tunes we know as studio compositions has not been etched in sonic stone as of January 1969, so that everything is in flux: lyrics, tempos, chord keys, choruses, instrumentation, etc. The songs we recognize while watching today were jigsaw puzzles to them then. What we hear is a kaleidoscope of possibilities before they refine the process for each song. The enjoyable tension is waiting for a song we know and love to fall into place before our ears. If the approach of Paul, John and George isn't scientific or jazzy, their methods are relentlessly flexible, curious and malleable. They want to explore every nook, crevice and cranny of a tune. Arrangements are vital to them
"GET BACK": THE PROTEST SONG
One of the more startling discoveries for most Beatles fans will surely be that the original song was written as a protest song against the rise of infamous British politician Enoch Powell, white supremacist leader of an anti-immigrant movement. This is decidedly not the narrative we have been pitched for 50 years. I guess the anti-Yoko Ono narrative was deemed to be more compelling. It also played into this idea that the Beatles were less a topical band than some of their peers, particularly Bob Dylan, for instance. That their songs were "just" love songs and only rarely touched upon the "real" world, the cumbersome world around them. Yet this "Get Back" sequence is a rebuff to all of that. McCartney's improvised lyrics to the tune which will surely be "Get Back" demonstrates a man not divorced from his country and his times. Brief, joyous runs through covers verging on full-blown ska(!) are an unexpected bonus from the band. 
YOKO ONO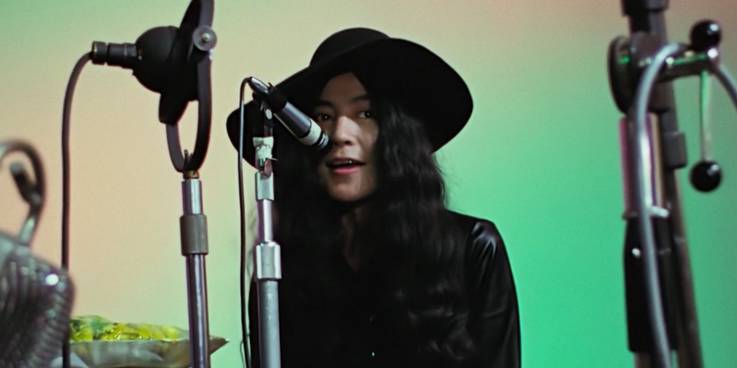 No matter what your position is on Yoko Ono visa via The Beatles' story, her constant presence is maddening. Maddening. It's like a performance art piece of which only two people seem to be taking any amusement. George Harrison's Hare Krishna pals at least had the decency to do their thing out of the way.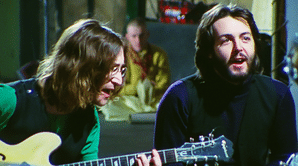 LINDA EASTMAN
The arrival before the cameras of the future Mrs. McCartney on January 9th suddenly graces the proceeding with another level of glamour. It's more than the familiar face and the biography to those in the know. Whether watching the proceedings or getting along amiably with Yoko Ono or the unintentionally sultry way she practices her trade as a photographer, she's mesmerizing. Though American she reminds you of those great beautiful English actresses of the period (Julie Christie, Susan George, Vanessa Redgrave), captivating the viewer from role to role. Though female she reminds you of the male lead from Antonioni's Blow-Up, about another blond photographer chronicling Swinging London. There's a sleepy elegance to her here which I'm afraid was lost in time, when her critics wanted to humiliate her as a "blonde" Yoko Ono. You can't take your eyes off her.
THE MYSTERIOUS CLOSING INSTRUMENTAL
It always happens. No matter how meticulous a movie is about listing every snippet of music heard during playtime there is almost always one piece that is NOT identified and it usually is the most unforgettable. Get Back would have been flawless in this regard, but unfortunately at the last minute succumbed to this example of Murphy's Law. After the stunning, emotional solo reading from George Harrison's "Isn't It A Pity," there's a slinky, mesmerisising instrumental which plays over the final credits. It's one of those moments where the Beatles predate "trip hop" only by centuries and I don't have a clue what it's called!
"ISN'T IT A PITY"
Troped as "The Quiet Beatle" for eternity, George Harrison's reputation may be readjusted after watching Part 1. His internalizing of "the younger brother" ascribed status begins to peel before our eves from his first appearance on. Inspired by the then increasing acknowledgement of his own songwriting prowess and probably a festering exasperation with the perception of him inside and outside of the band, Harrison offers up a slinky passive-aggressive presence as he seeks to demand clarifications and respect for the positions he takes. Still, nothing prepares you for the end of the first act. 
TO BE CONTINUED…