THE BOOK OF BOBA FETT s01 ep01
Before the Mandalorian everyone's favorite bounty hunter hero/antihero in the Star Wars universe was Boba Fett. Despite the dastardly mission he agreed to in The Empire Strike Back and his presumed death in Return of the Jedi he became a cult hero among the cognescetti.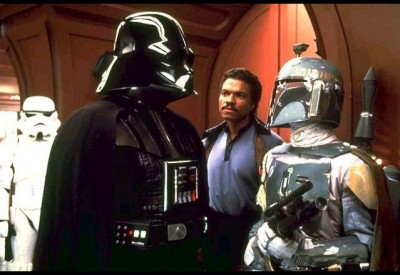 Boba Fett, bounty hunter of mystery.
The Book of Boba Fett purports to advance the further adventures of the protagonist.
Created by the same mind responsible for the mass hit known as The Mandalorian Jon Favreau, the Book of Boba Fett begins another episodic miniseries set across the Star Wars metauniverse. Crucially minus the appearance of "Baby Yoda;" which catapulted the former into Must Watch TV, which fused heart with suspense, seemingly reinventing the wheel of episodic sci-fi drama, Boba Fett might be tougher sledding for crossover traction beyond the Star Wars fan base.
Fairly or not, Boba Fett will be in the shadow of The Mandalorian, beyond the mere fact the former is a spinoff of the latter's season 2.
Initially I might have considered the first episode a disappointment. Whereas The Mandalorian was bonkers great from the pilot episode on, Boba Fett could appear more sluggish and unappealing. The pace bothered me and the storyline less than gripping. But that was upon first watch. Another viewing yielded more nuance and tolerance. Once I forced myself to stop considering it a sequel to a show I surprised myself by falling so in love with, it was amazing how quickly the show "improved" before my eyes.
Of course I could watch Ming-Na Wen do an Andy Warhol Screen Test on an infinite loop, but that's another subject matter.
We'll see where it goes from there.
SAM JONES, NBA GREAT(1933-2021)
With every passing year the number of surviving members of the Boston Celtics' Sixties dynasty dwindles and dwindles. Though a Hall of Fame guard and a member of ten championships(only his legendary teammate Bill Russell has more, one more), Jones was more a "forgotten" Celtic in comparison with his more celebrated peers. Ridiculous, of course. Google the accomplishments. Rest in peace.
E.O. WILSON, BIOLOGIST AND AUTHOR (1929-2021)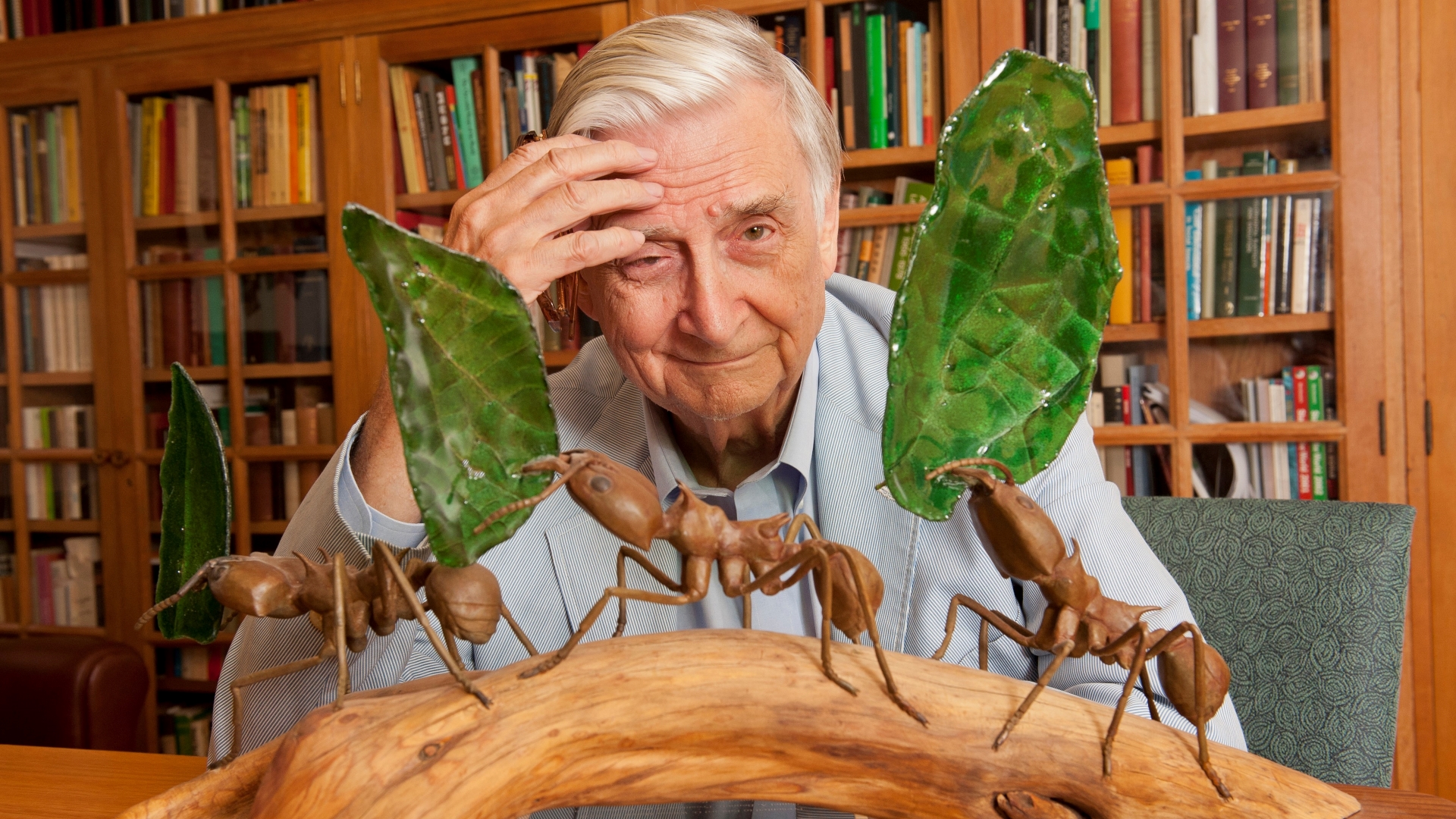 Scientists who can make their "arcane" studies palatable for a lay audience without diluting its importance are a remarkable few. E.O. Wilson was one of them.  Both on television and on the book shelf—for he won two Pulitzer Prizes as an author—Wilson was the preeminent talking head when it came to discussing evolutionary biology in the natural world for the non-academic curious. And damn great at it. With his one damaged, droopy eye and the dulcet twangy tones of a still vibrant soft Alabama accent, he seemed a wise sage from another era, a Southern Gentleman elucidating on the "lowly" subject of ants and other insects and revealing observations more profound than one might expect. He will be missed.
J.D. CROWE, BLUEGRASS LEGEND AND BANJOIST (1937-2021)
If Bill Monroe, only the "father" of Bluegrass music, is on the Mt. Olympus as a bandleader and Earl Scruggs as a banjo virtuoso, Mr. Crowe was one of the few artists who followed after them worthy of dual enshrinement. Just as both Monroe and Scruggs had an astonishing cast of legends pass through their bands, the two notable bands Crowe lead the Kentucky Mountain Boys and J.D. Crowe & the New South boasted a true who's who of Bluegrass and "Newgrass" shooting stars who went on to greater fame. The most celebrated lineup fo the former featured a murder's row of talent comparable to the 1927 New York Yankees (guitarist Tony Rice, mandolinist Ricky Skaggs—who also played with Bill Monroe, dobroist Jerry Douglass and bassist Bobby Slone) alongside his dazzling banjo picking. 
Though never a hippie nor someone who ever moved away from Kentucky (Crowe's birthplace of Lexington and his adult home in Nicholasville might as well have been my old childhood stomping grounds) he was a true musical progressive. His bands could cover the Rolling Stones just as they could Monroe and Flatt and Scruggs. Plus insert a r & b number for good measure. What's more American than that? 
CAETANO VELOSO, "ANJOS TRONCHOS"(TWISTED ANGELS)
The first single from the great, great, great Brasilian singer-songwriter's latest album, Meu Coco(My Head). Nearly 80 years old(!) he's their equivalent of Bob Dylan, Leonard Cohen, Lou Reed, David Bowie, Prince, et al rolled into one and then some. If you've never heard of him, my god, get to streaming. I'll also have to come up with a playlist.
Largely built upon sparse, chamber music-esque electric guitar lines, one of the great songwriters of any era, any genre ruminates on Silicon Valley (thus the "twisted angels" reference), what the Internet is doing to all of us pro and con and the presence of one Billie Eilish. I can hardly wait to hear the actual record.
ELIZABETH HOLMES VERDICT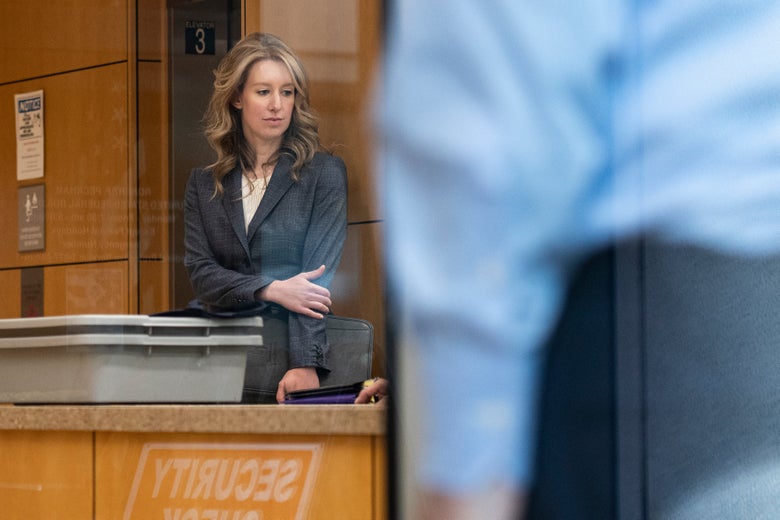 Speaking of Silicon Valley…Disgraced star executive found guilty of defrauding investors on four of eleven counts.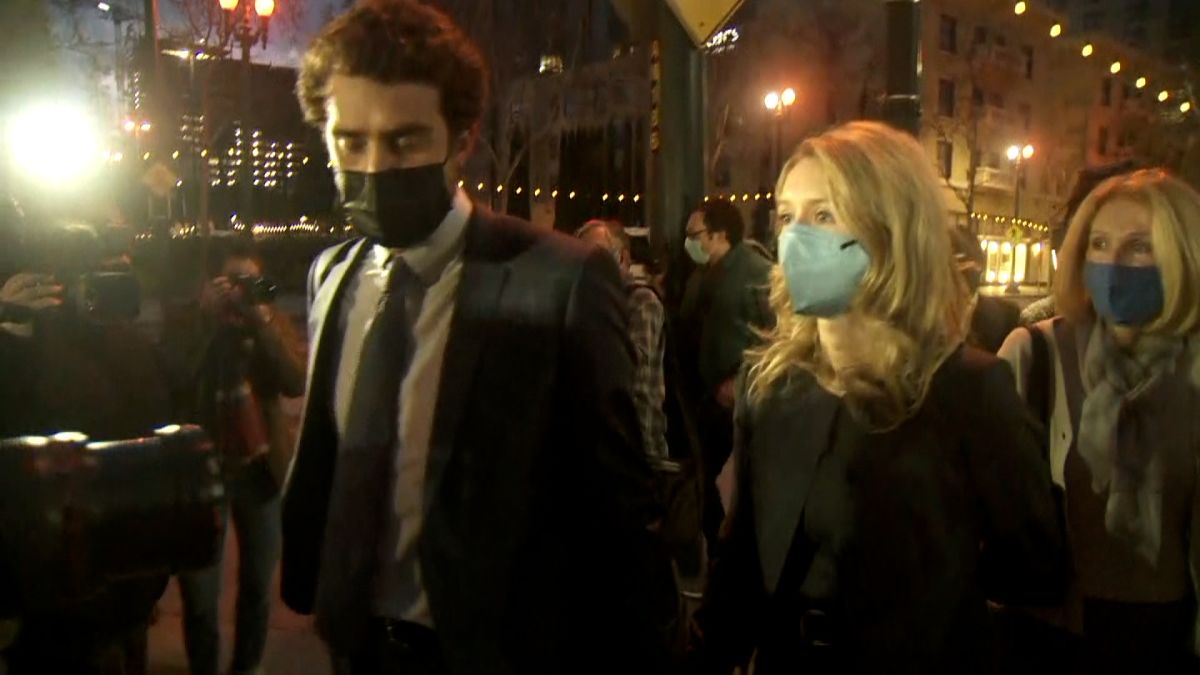 I haven't followed too many "celebrity" trials since Phil Spector went to prison for murder, since the collapse of Court TV for good. 
I haven't been obsessive but if it appeared upon a news feed scroll I certainly clicked on the links.
Holmes was a charlatan, a crook, a fraud and her actions endangered the lives of countless people who depended upon the medical services her company purported to offer. Convicted, she undoubtedly deserves prison time.
And I remain shamefully smitten with her.
LISTENING (WATCHING) TO U2'S "NEW YEAR'S DAY" ON NEW YEAR'S DAY
Hokey, but I do it every year. It's a pecuiliar "rockist" tradition of my own, sort of akin to listening to both Patti Smith's "Easter" and Simple Minds' "East at Easter" on guess what holiday.
THE FIRST SNOW OF THE YEAR ON THE FIRST DAY OF THE YEAR.
If you didn't have a White Christmas it's the next best thing.
JOHN MADDEN, "MR. NFL" (1936-2021)
NFL fans are probably furious that President Joe Biden didn't have the flags lowered over the weekend to honor the life and influence of John Madden, the greatest ambassador the sport has ever known. 
Some people knew him as a head coach, a folksy Everman who nonetheless was the head coach of the 1970s Oakland Raiders–maybe the most continuous, notorious roster of "bad boys" ever to play professional football. Once the youngest head coach in the league Madden walked away after winning a Super Bowl. His career didn't span more than a decade.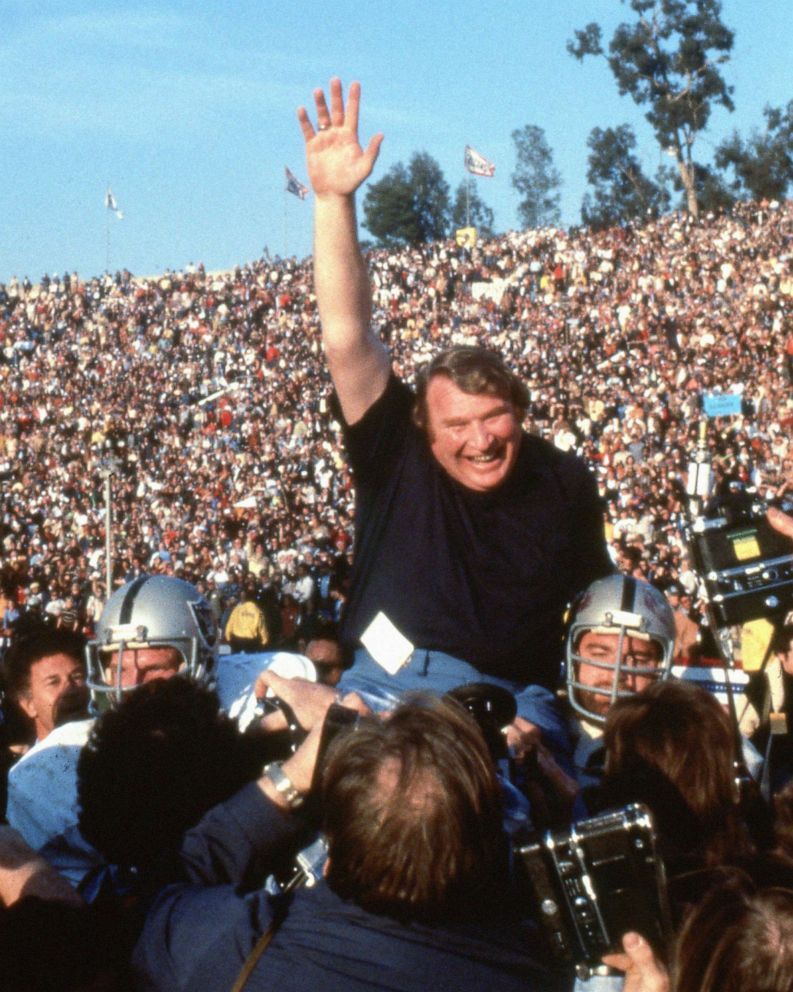 More knew him as an NFL color analyst for 30 years and all four major national networks(CBS, ABC, NBC and Fox). With his booming voice, infectious joie de vie and penchant for explaining the game to the casual watcher with amazing, simple clarity while not annoying the die hard fans, he became a beloved media figure.  It was a "big" event for Madden to call the Game of the Week, yet here was a big man who didn't take himself all that seriously. Stories abound of how Madden never considered himself nor acted like a "big shot." That he spoke to and joked with everyone, from cab drivers to accountants, shoe shiners to c.e.o's. That he ate in greasy spoons and stopped to smell the roses once he got off his famous bus (Madden was notoriously  aerophobic).
And a gazillion people under 40, mostly young men, know him as the brand name of the most popular sports video game franchise in America: Madden Football. He did appear on the covers for the first decade of the series. The remainders have focused on actual players on NFL rosters, usually star quarterbacks, which may be one of the reasons that until now many of its younger and more ardent players knew nothing about the actual name of the video game. It's the same way with Gibson Les Paul guitars. For every one person who picks up a LP and knows it was actually invented by a man name, Les Paul, nine would have no idea entirely.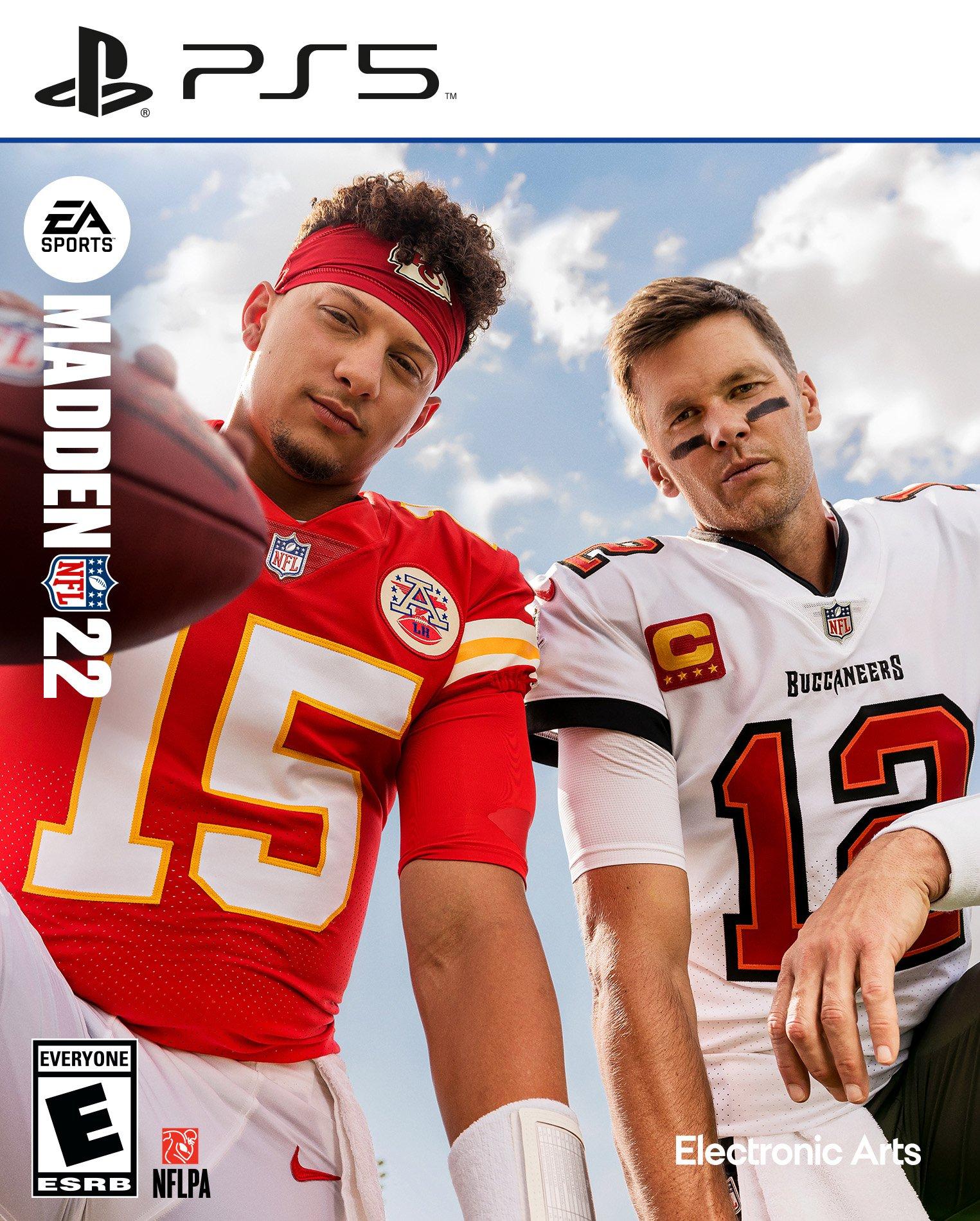 Hopefully this past week corrects everything. For now anyways.
BETTY WHITE, ACTRESS AND COMEDIAN (1922-2022)

What more is there to say about the nearly centenarian who surprisingly became America's Sweetheart during the Twitter era? Our collective love and admiration for her is one of the few matters that most of us could agree upon. Well, we had great tastes. I wished she would have lived long enough to reach 100 years old. Hell, I wished she lived a lot longer than 100 years. Well, some of us had her for decades. However long you knew of her, she was a national treasure. May she rest in peace.