AS WITH THE FIRST TWO installments of The Godfather trilogy, I almost never completely separate in my mind and critical assessment Television's Marquee Moon from Adventure. Released only a year apart, with the same lineup configuration and on the same label and with similar art covers, to my ears the former has always been alpha, the latter omega. The two could have been released as a double album–maybe one of the greatest two-fers ever offered. The sound on the debut is the sound of the follow-up. This isn't the uber dramatic case of The Beatles with Rubber Soul and Revolver, in which the greatest pop band of all time suddenly and inexplicably became the greatest in-studio art project of all time. Television came out of the gates with a sweet spot and stuck to it before the group's original dissolution in 1978.
(Television, their comeback album after an absence of 14 years, is artistically a greater accomplishment than The Godfather III. And sonically it doesn't deviate far away from the palette of the first two albums of their trilogy. It's too spotty to be a masterpiece or masterwork, but a handful of tracks are strong enough to be considered essential inclusions in the Television story.)
Tom Verlaine, Richard Lloyd, Fred Smith and Billy Ficca, a quartet of names that for some of us are as important as Pete Townshend/Roger Daltrey/John Entwistle/Keith Moon. Or even John/Paul/George/Ringo. This despite Television never selling as many records as The Who or The Beatles.
Nor as many as their more prominent CBGB's counterparts. Blondie, Talking Heads and the Ramones all lasted for at least a decade and tasted international success. This tripythch was too popular to exemplify Brian Eno's famous remark about The Velvet Underground and their first album, that they didn't sell many records, but every one who did seem to have started a band.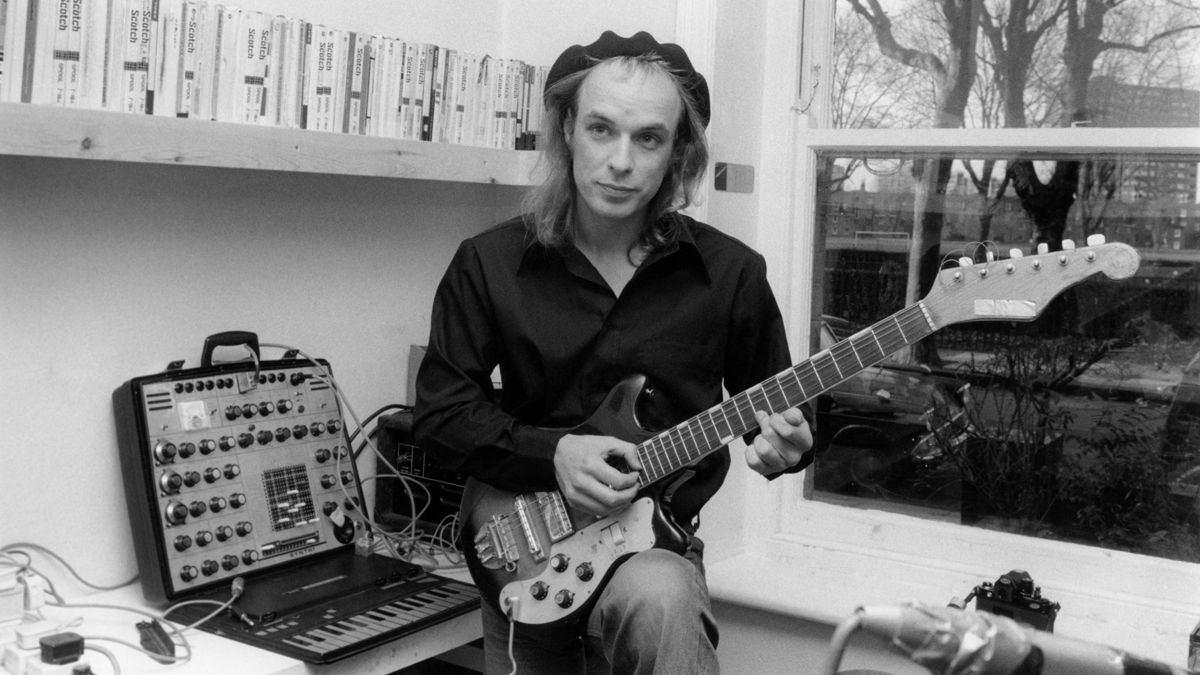 Brian Eno would produce their first demos in 1975 but that's another story.
The backstory of Television is much documented and can be found elsewhere, in books and all over the Internet. I would rather not regurgitate the same stories about how Tom Verlaine and Richard Hell formed Television in 1974 and blah blah blah. How Hell left the group before they truly became Television. (Hell is even more obscure than Television although he is described as an essential and influential character to NYC punk rock. As time goes on and we're further and further from the spirit of '76–which largely no longer exists across popular music–very few people have heard of "The Blank Generation." Hell is the footnote to the footnotes.)
Lazily Television was frequently compared to the Grateful Dead and the Allman Brothers because they were a "guitar" band who took "solos." Sometimes lengthy ones.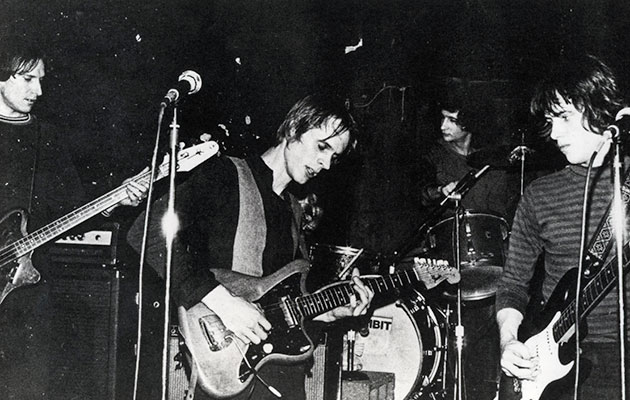 But just as with another cornerstone band at CBGB's, Patti Smith Group, with whom their sound, style and sensibilities overlapped from the very beginning, the far more perceptive observation should have been with the Brian Jones-era of The Rolling Stones. During their "origin" years it was virtually impossible to distinguish between the guitar stylings of Brian Jones and Keith Richards. Indeed it was part of their conceit to sound like one guitarist playing.
Though like the Dead, Television demarcated the roles of lead and rhythm guitar when it came time for there to be solos, but could also operate with Verlaine and Lloyd offering exciting call-and-response parts which fluttered around each other like butterflies or hummingbirds (e.g., "Marquee Moon").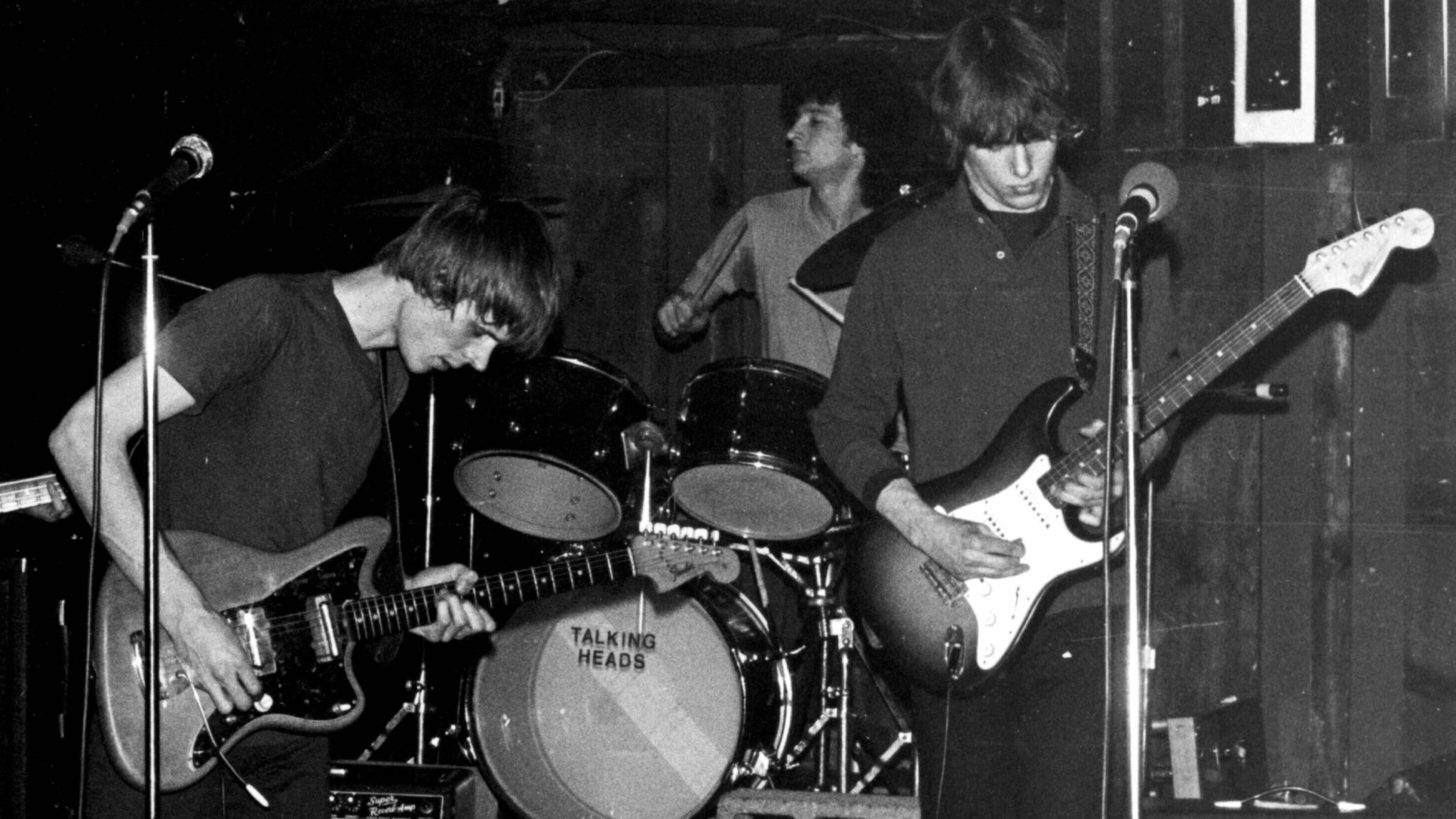 Unlike the Stones (or the Dead or Allmans), Television was never blues-based, a deliberate position. As with Lou Reed and the Velvet Undergound they avoided blues licks at all costs as the most cliche of cliches. The echo of the Rolling Stones in Television that I hear is in the jangly pop rock of classics like "19th Nervous Breakdown," "Under My Thumb" and "Paint It Black." These were not tunes indebted to their reverence of blues masters like Robert Johnson and Muddy Waters. "Play With Fire" is a very white tune. There's no statement than catharsis in tunes like "Fire" and "Have You Seen Your Mother…" as opposed to their numerous original songs indebted to r & b, blues and country music. There's psychology, but a differing type of psychology than "Satisfaction" and "Angie."
Television was at their most "punk" during verses and choruses but "rock" when they chose to solo. Verlaine's wire-y vocals, thin, anxious, neurotic was matched by the his bandmate's accompaniment–the sound was too "punk" to be commercial in 1977, but a few years later would be considered "new wave" if Television had lasted it out. Tunes on Marquee Moon are wirey and jagged, harking back as much to the first wave of "garage" rock bands as to the established umbrella of the Velvet Underground. 
There's a druggy yawn to the lyrics and music which is unsettling, probably more amphaetmines than heroin. They're not a "stoner" band. Again that's a nod to the Velvets. The tunes are both dark yet bright, bursting out of the speakers like firecrackers. "Marquee Moon" and "Torn Curtain" are the longest and darkest selections on Moon, mutual compliments, moody explorations of form and sonic spaces. But buttressing both are zippers like "Venus De Milo" and "Friction" bristling with skivvy energy. Their mood is very 1970s "New York City/Lower East Side." Although their songwriter Verlaine was from Delaware, it would be hard to imagine the songs from anywhere else than his adopted city.
Although Verlaine pretends to be a detective on "Prove It" the tunes are hard-boiled themselves, chronicles of life for their demimonde. The lyrics are almost plain-speak, snatches of New York City conversations jotted down and spewed out, the jargon of youth.
 As with Bob Dylan, Thomas Miller renamed himself after a poet. Miller took on the skin so to speak of Paul Verlaine, perhaps hoping their would be some type of alchemical transference of inspiration, purpose, experience. (There's never been any suggestion of anything homosexual or homosocial in Miller's choice of adopted pseudonym.) The irony is that aside from the title track, the album's lyrics aren't particularly poetical. Anyone who knows the album quotes the chorus, "I fell into the arms of Venus de Milo" and snickers at the eternal cleverness of that line. But listening again to Moon you might be shocked at the absence of any Patti Smith or even Bob Dylan command of word play.
But then again there's "Marquee Moon," the fourth track, which would have been the final selection of Side A if you purchased the record in 1977. Then again there's "Marquee Moon":
I remember

Ooh, how the darkness doubled

I recall

Lightning struck itself

I was listening

Listening to the rain

I was hearing

Hearing something else

Life in the hive puckered up my nights

A kiss of death, the embrace of life

Ooh, there I stand 'neath the Marquee Moon

Just waiting

I spoke to a man down at the tracks

And I ask him

How he don't go mad

He said, "Look here, junior, don't you be so happy

And for heaven's sake, don't you be so sad"
Life in the hive puckered up my night

The kiss of death, the embrace of life

Ooh, there I stand 'neath the Marquee Moon

Hesitating
Well, the Cadillac

It pulled out of the graveyard

Pulled up to me

All they said, "Get in, get in"

Then the Cadillac

It puttered back into the graveyard

Me, I got out again
Life in the hive puckered up my night

A kiss of death, the embrace of life

Over there I stand 'neath the Marquee Moon

But I ain't waiting, uh-uh
I remember

How the darkness doubled

I recall

Lightning struck itself
I was listening

Listening to the rain

I was hearing

Hearing something else
Superficially, smugly, positively, dissmissvely you could claim "Marquee Moon" is the band's "Stairway to Heaven": a ten-minute plus "power ballad" with a lengthy guitar solo longer than many pop songs, extreme dynamics of soft and loud, crescendo and dimuendo; mystical lyrics; potentially bombastic, epoch-making.
From the opening twin guitar bleating of a single, urgent chord to the ending smash which blasphemously might recall the conclusion of Stravinsky's The Rite of Spring, "Marquee Moon" has a bolero swirl transfixing the listener to another realm. I hate trying to describe it; I would hate to ruin it for a new listener. I would hate to ruin it for myself–and I have heard the studio cut hundreds of times, if not into the thousands.
Verlaine yowels the words as if the incantations of a feverish young man desperate yet afraid to proclaim something which recently befell him. In other words, a "testimony" in the spiritual sense. Less Paul Verlaine, more Arthur Rimbaud (just as another transcendent epic song, "Lil' Johnny Jewel," as important to their canon as "Moon," "Torn Curtain" and Adventure's sublime, "The Dream's Dream" more deliberately evokes the punk father of modern poetry when the narrator begins a rumination about "losing his senses).
Richard Lloyd takes the first solo, and it's a fine, brief solo. A rock statement, in fact. Which sets up a familiar pattern in classic Television songs: the first statement wil be from LLoyd. It will be to the point, a decisive opening jab. It's a wonderful flurry of notes but it can't prepare you for what is about to come.
The middle section of "Marquee Moon" is celestial, as brilliant an exploration of cresencdendo and dimuento ever heard in rock music. Anchored by the band's underrated rhythm section (upon listening to the album again I've become quite fixated on Billy Ficca's drumming, his animation of these songs), Verlaine uncorks one of the greatest solos of all time. Verlaine has always said he was influenced more by free jazz than rock as a soloist, and that he had a fondness for organ players as well as saxophonists. What occurs here is someone who has a great love for the melody he's created as a songwriter. Just listen to how he nurses the variations upon it, at how melodic his statement often is.
Builds and builds, and then there's that moment, just the briefest of pauses before Verlaine wrangles his band towards the final home stretch. It sounds like an archer pulling back his bow, and then the arrow flies. Verlaine gooses the melody on the bass strings of his Fender Jazzmaster, the low register giving both the band and the listener a few bars to catch our breath. And then we all are sped towards one of the most exciting moments in rock when the front line play the changes in unison and Ficca bashes away in the background. The minor key chord slashes are a few years ahead of The Clash doing something similar in "London Calling." 
The penultimate bars before the "pregnant pause" are a dervish of sounds. Suddenly we hear an icy toned piano peeling off clusters more reminiscent of Cecil Taylor and guitar sounds which evoke seabirds, seabirds like an albatross or a gull, the whole band furiously, desperately strumming sound and then it almost ends for good. Everyone of us is out of breath.
Ficca's drums return like a cosmic pulse. His "simple" patterns here always invokes comparisons to Hal Blaine's famous intro to "Be My Baby" by the Ronnettes. Those few bars are as important an element as anything in the song.
The return to verse 1, the recitation of the words and melody is a summation of the journey being almost over, of the protagonist returning home. The closing crash confirms it. Alpha and omega.
In its aftermath no group save this current incarnation of Wilco has much attempted to pick up the mantle of "Marquee Moon." They occasionally perform a cover in concert and it goes as well as expected, but they are significantly better off executing numbers like "Impossible Germany" and "Handshake Drugs" which organically approach a similar, beatific grandeur. 
Radiohead could be a contender but, alas, they have never cited Television as an influence, and their guitars buzz but not in similar ways. Solos are rarely heard in their metauniverse, the guitar being treated as a more ambient accompanying device.
Maybe it's sadly for the best. The greatness of Television was so brief, so self-contained that it scorched the earth, collapsed the labyrinth of sound it created and offered no actual mode to replicate their sound unless by direct mimicry. They were sui generis.
Only they were capable of making Marquee Moon.
And then they made Adventure.
But that's another story….