1.KYLIAN MBAPPE SHOCKS THE FOOTBALL WORLD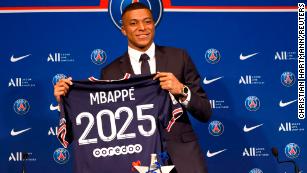 Now that he's spurned Real Madrid for the second time may Los Blancos develop a spine and proclaim that he will never play for them. I've always believed that Mbappe was a preening schmoe who didn't deserve to be mentioned in the same breath as Benzema or Salah or Lewandoski, not playing in that inferior league of his. But I was willing to make an exception on rooting for him if he signed with RM as expected this summer once he was to turn a free agent. Acquiring Mbappe was RM's goal to revitalize their team for years to come as well as to raise the profile of the declining La Liga (at this point clearly eclipsed by the Premier League and probably the Bundesliga as well). I would have held my nose and rooted for him. Now I don't have to, so I can go back to loathing him. Win, win.
2.JUSTIN THOMAS WINS THE 2022 PGA CHAMPIONSHIP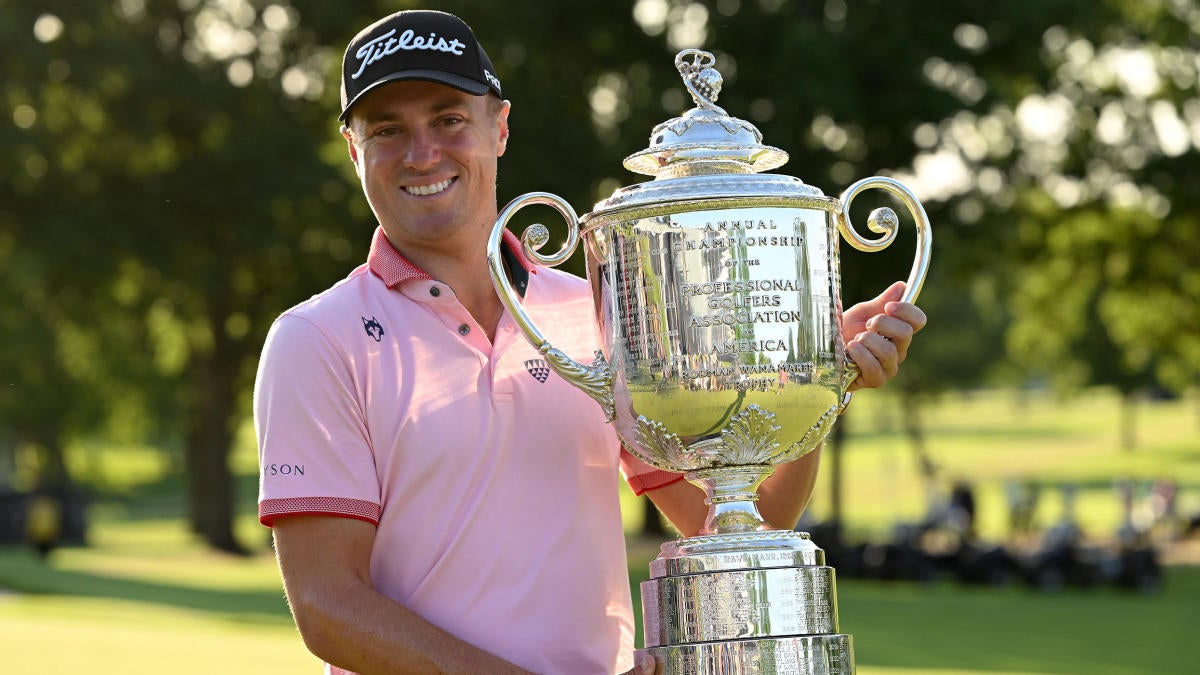 Improbable rally, 7 shots behind, a shank, a birdie putt that he might have well struck from downtown Tulsa, the leader's collapse, a 3-hole playoff and my fellow native Kentuckian wins his second PGA Championship. The son of a PGA professional the win has to be even sweeter the second time around. His buddy Tiger Woods has spoiled everyone's expectations of how many golf tournaments and majors a good let alone great player should win. It's idiotic to consider Thomas a disappointment becasue he hasn't won more. If he quit today he'd still be a Hall of Famer. He's still a young guy so the future is still there, but congratulations for now. He's done Kentucky proud!
3.LIVERPOOL CAN'T WIN THE QUADRUPLE…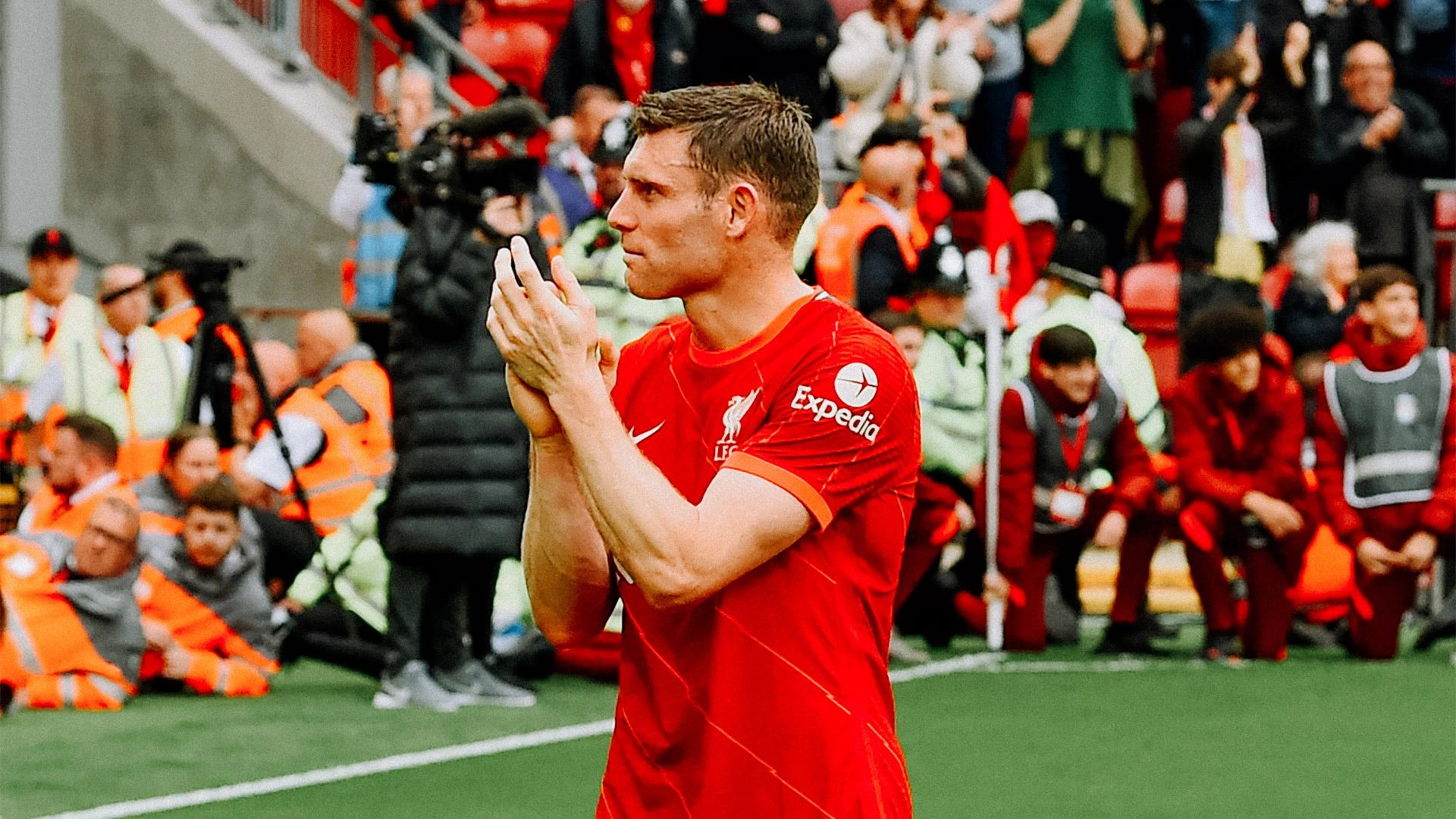 Fucking Manchester City! For one bright moment it seemed the richest machine money can buy would actually lose to Aston Villa, practically a bottom feeder club compared to them. They were even down 2-0. Liverpool was leading Wolverhampton–and the Premier League. But a furious Manchester City rally propelled them to not only a 3-2 victory but repeating as Premier League title champs. Fucking Manchester City.
Sigh.
Still the Reds have a chance to win the Treble if they beat Real Madrid in the Champions League final this Saturday. Nothing to sneeze at, of course, but stil….
4.REST IN PEACE ROGER ANGELL (1920-2022), WRITER
Although he wrote on more topics than baseball he's widely considered the greatest writer on baseball of all times. 
He was a perennial fixture at The New Yorker, and even as I grew disenchanted with their paywall and their liberal drift I enjoyed reading his essays and columns.
Rest in peace.
5.CRIMES OF THE FUTURE (2022) FILM TRAILER
"From the mind of David Croenenberg," sayeth the trailer. People knew what was what and what to expect and apparently people still walked out of the Cannes premiere this week–as predicted by the auteur himself. Big whoop. People walking out at Cannes over being "offended" or whatever isn't a big deal. Ask David Lynch or Quentin Tarantino.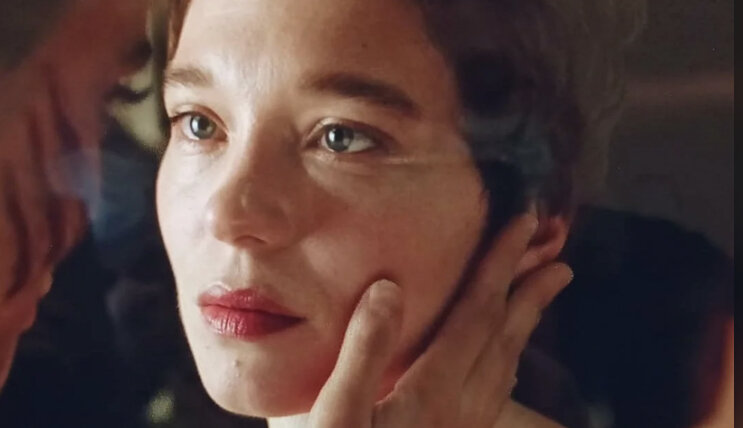 "Surgery is the new sex," maxims Lea Seydoux's character. Surgery and extreme transhumanistic modifications of the body has long been one of Croeneberg's recurring motifs, back to the 1970s. 
Visually the trailer resurrects other themes and preoccupations of Cronenberg discernible from his other movies, from Dead Ringers to Naked Lunch to Crash.
Rejoice: repulsion is at hand!
6.RIP VANGELIS, MUSICIAN AND COMPOSER (1943-2022)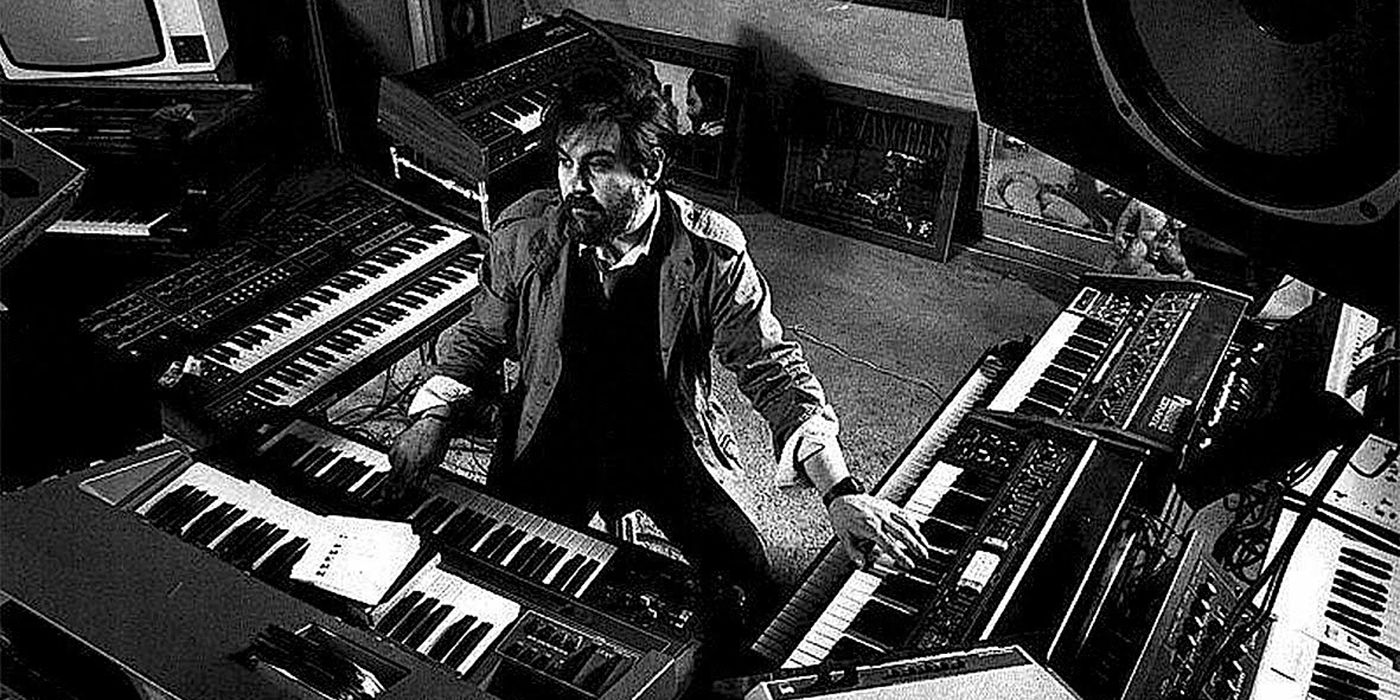 From his unhinged prog-rock/psychedelic  origins in Greece with Aprhodite's Child to his more streamlined prog-rock partnership with Jon Anderson of Yes and of course his soundtrack work, specifically his Academy Award winning score for Chariots of Fire and his influential music for Blade Runner there was only one Vangelis.
Vangelis, aka Evángelos Odysséas Papathanassíou, was one of the rare composers to dominate my consciousness during my middle-school years (Philip Glass and Brian Eno were the others). He became relatively a household name, and its imperative to remember that synthesizers and any form of synthetic music were just coming into vogue during the early 1980s.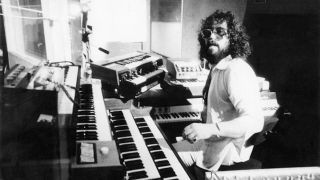 There is only one year separating the releases of Chariots of Fire (1981) and Blade Runner (1982). It's hard to think of two more divergent films. The form is a historical sports drama centering around Anglo-Jewish athletes approaching the 1924 Olympics. The latter was a sci-fi dystopia, inspired by Philip K. Dick's novel Do Androids Dream of Electric Sheep (1968), set in 2019 Los Angeles. Vangelis scored them both.
I bypassed on seeing Chariots–and still haven't. It seemed like a paint-by-numbers Masterpiece Theatre production, normally not my style. But I loved the theme song, this genteel anthemic keyboard-driven instrumental, repetitive and as deceptively simple as Mozart (believe me I tried to play it by ear and failed, failed, failed). Only a year ago I finally got around to listening to the entire soundtrack, which is an "old-fashioned" score, heavy on variations, compared to what emerged on Blade Runner.
Despite the presence of synths Vangelis may have felt creatively restricted by the time period, which he could forfeit as a limitation for exploring a vision of the 21st Century.
Honestly I have appreciated more than loved this score. I can register its importance but I only wish it could move me as it does say Tangerine Dreams' two soundtracks for Risky Business and Thief, penned during the same period. I prefer the Chariots soundtrack–hey's that's just subjective taste. I'm grateful to have both as well as other work from Vangelis which I won't forget
Rest in peace.
7.BOB NEUWIRTH, MUSICIAN (1939-2022)
Neuwirth still has a reputation as a 60's gadfly to Bob Dylan and Joni Mitchell–see his obituaries. Which of course is a simplification and reduces his impact and importance in other words. It should still be a big deal when someone "merits" a New York Times obit, and Neuwirth earned his.
Of course you can't not see fit to print the Dylan connection. If Dylan were Jack Kerouac Neuwirth was his Neal Cassady, whom he deliberately modeled aspects of his personality and look as he created himself in public in the beginning of his career. And to Dylan's credit he acknowledges such in his memoir, Chronicles Volume One (2004):
"Like Kerouac had immortalized Neal Cassady in 'On the Road,' somebody should have immortalized Neuwirth. He was that kind of character. He could talk to anybody until they felt like all their intelligence was gone. With his tongue, he ripped and slashed and could make anybody uneasy, also could talk his way out of anything. Nobody knew what to make of him." 
Neuwirth was in Dylan's innercirlce for more than a decade (they met in 1961, according to the former). He's in both Dylan's classic 1967 documentary of his 1965 English solo tour Don't Look Back and in the four hour fictional rock 'n' roll "home movie" called Renaldo & Clara, a 1978 bootleg only known to Dylanologists. (To the uninitiated: it's a fictionalized account of the 1975 Rolling Thunder Revue tour  penned by another one of Dylan's buddies, Sam Shephard. It used to be on YouTube–where I downloaded it illegally–and is worth seeking out, but really is only for purists, who must see and hear everything. )
Until I was reading the various obits online I had no idea of the connection of Neuwirth to Janis Joplin, of influencing her to record two of her key songs, "Me and Bobby McGee" and "Mercedes Benz"
But my favorite Bob Neuwirth moment of all time is this incredible duet with fiddler Eliza Carthy on the folk standard, "I Wish I Was a Mole in the Ground" for The Harry Smith Project, a curated series of concerts to honor the legacy of the eccentric Amercian amateur folk musicologist and artist, best known for his archival survey, Anthology of American Folk Music. 
Bob Dylan once said something to the effect that folk music could never die because almost everything you could think of is in it. Or maybe it was Greil Marcus, who has written about this clip (but I can't find the passage I want, so I'll omit it for now). The clips shows you why.
Rest in peace.
8
.
RICH AND SHAMELESS: PHARMA BRO VS. THE WU-TANG CLAN (2022)
Only in America shenanigans. Hedge-fund dude becomes the most hated man in America if not around the world when he buys the right to an AIDS drug which cost less than $15 and jacks up the price to over $800. He makes the media rounds and is absolutely unrepentant. Though he has a lot of nerdish and possibly medical ticks it's impossible to have any sympathy for him. He becomes a real-life "Gordon Gekko," save he ain't handsome, he ain't articulate an he ain't charismatic.
Then he purchases via auction this secret CD recorded by the hip hop group Wu-Tang clan, which they claim is an "art piece." 
By selling the complete rights to the work they are fully cognizant that perhaps only one person will ever hear it.
But when Martin Shkreli buys the CD for over a million dollars they cry foul, not wanting to be associated with the greedy douchebag of the moment. 
To no one's surprise the group not only denounces Shrkeli but want the cd to be resold. To everyone's surprise Shrkeli refuses to back down, creating the weirdest dynamic of this very white and very nerdy guy not cowering in fear over the machismo bluster of these hood guys from Staten Island.
To my contrarian mentality I ended up having more affection for pharma bro than the Clan. Not only was he willing to mock them but he at least showed himself not to be yet another despicable wigga/white negro type. And while members of the Clan, mostly Ghostface Killah, threatened violence, they were defanged snakes and pitbulls who were all bark and no bite. Thankfully.
9.MICKEY GILLEY, COUNTRY ARTIST & NIGHTCLUB OWNER (1936-2022)
Gilley's, the enormous honky-tonk barn in Pasenda Texas, was to the movie Urban Cowboy what First Avenue was to Prince's movie Purple Rain: a real-life musical establishment which lent formidable gravity, ambience and elegance, elevating what might have otherwise been a typical Hollywood melodrama. I love both movies.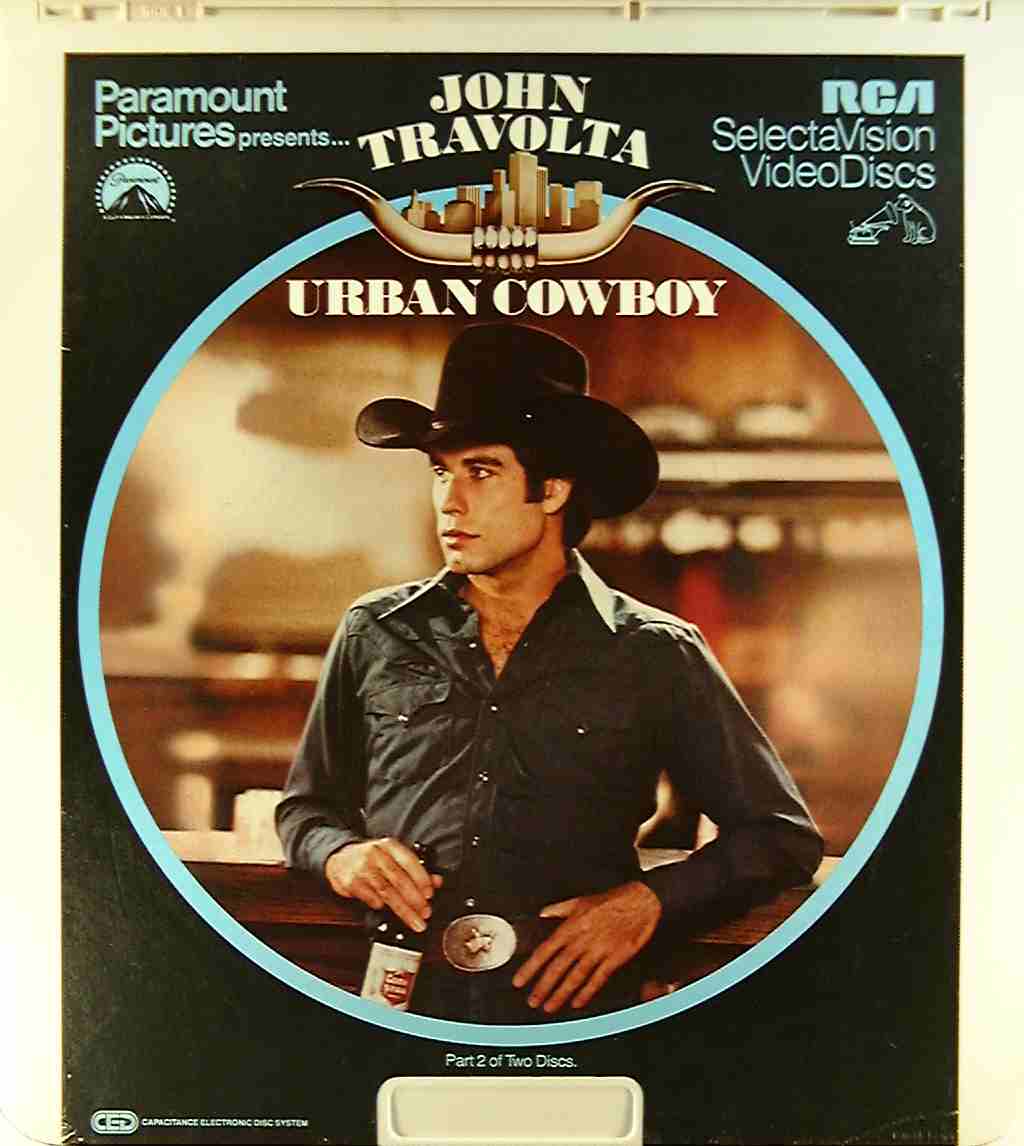 Mickey Gilley wryly and rightfully dubbed the film "Country Night Fever" because its star John Travolta also became a leading man years earlier in 1977's smash hit Saturday Night Fever and just as SNF popularized disco, Urban Cowboy made country music a fad all over America, and for the first time in big cities.
The movie overshadowed Gilley's actual country music career–he did have 17 No.1 hits and 34 overall Top Ten hits on the charts.And I had absolutely no idea he was the cousin of both Jerry Lee Lewis and Jimmy Swaggart, the triptych of some family tree, let me tell ya.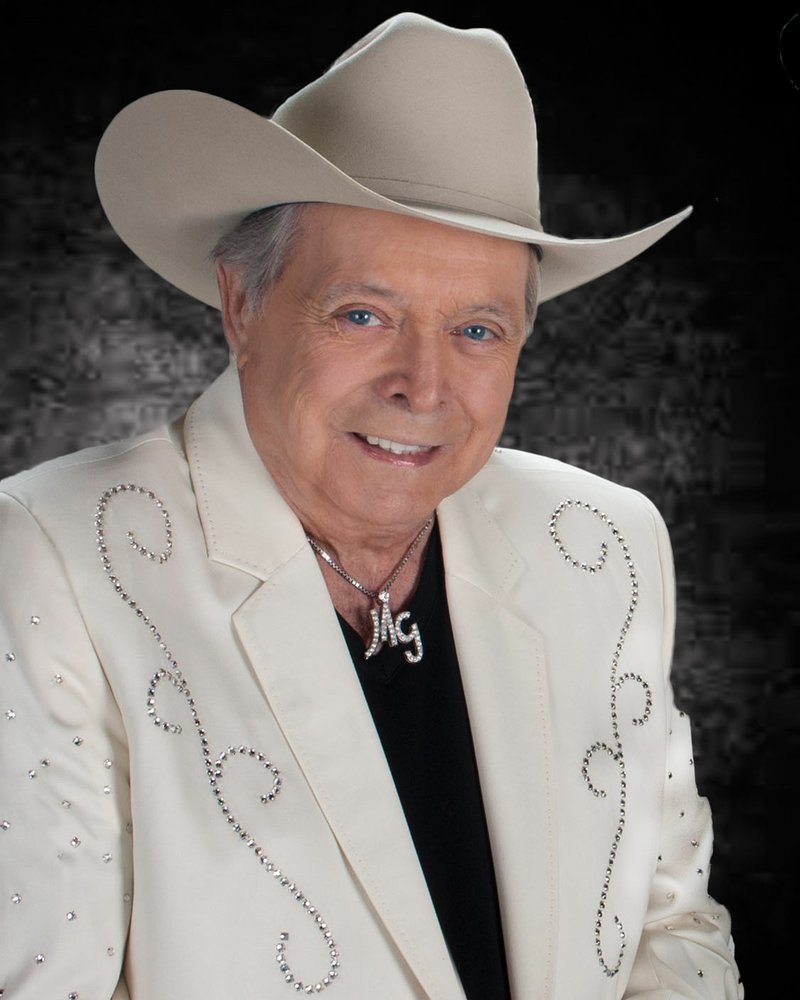 Rest in peace.
10.THOM YORKE, "THAT'S HOW HORSES ARE"
Striking piano-and-synthetic(?) orchestral accompanying instrumental for the British drama series, Peaky Blinders. Yorke is on a great winning streak.